Molecule That Fights Oxidative Stress Could Lead to Alzheimer's Therapy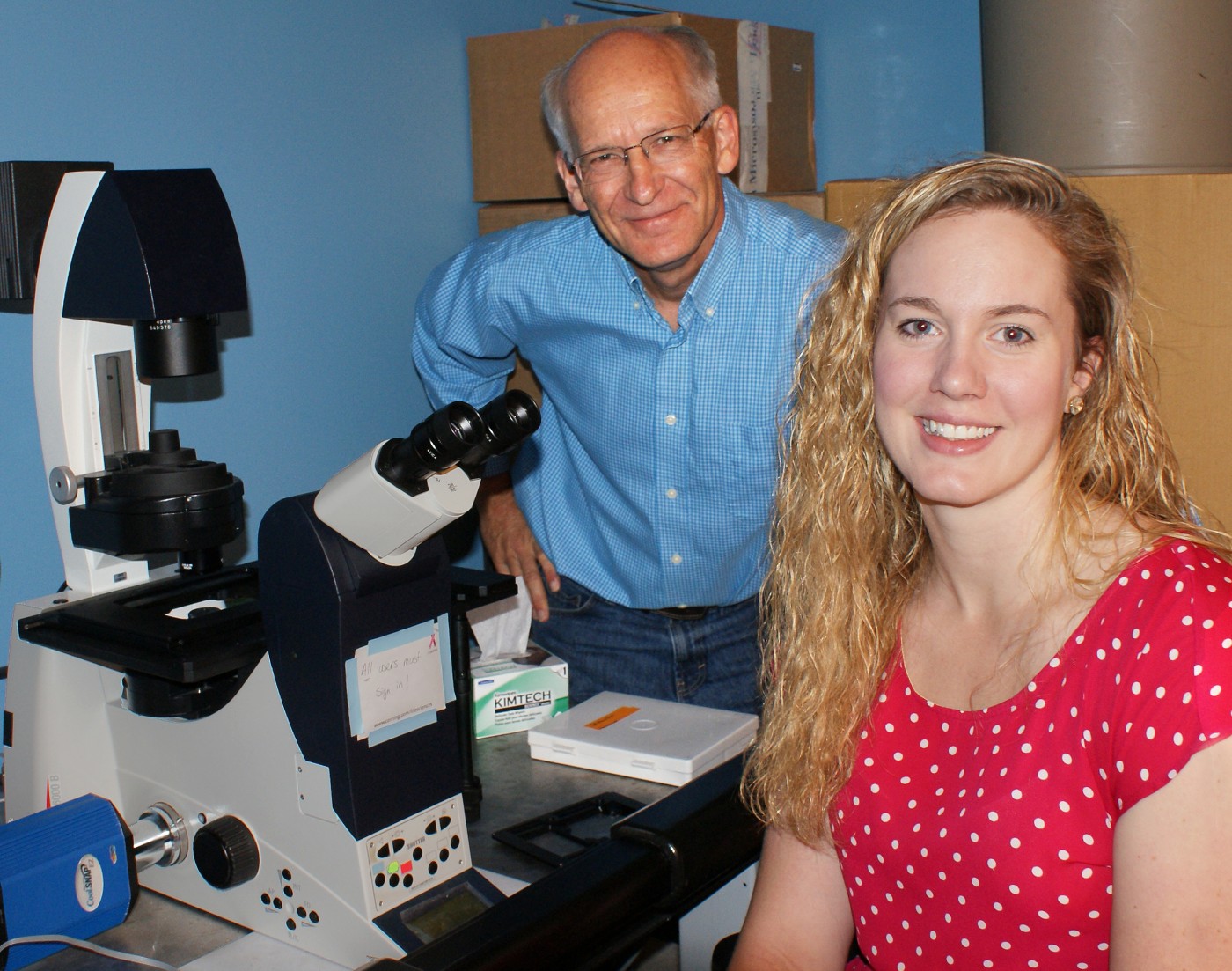 A new molecule capable of fighting oxidative stress, with high potential to be developed into a drug in pill form, has been identified by researchers at the University of Missouri (MU). This discovery could be a major step in fighting cancer, Alzheimer's, and Parkinson's disease.
Mark Hannink is a professor in the Department of Biochemistry and a researcher at the Bond Life Sciences Center at MU. Along with Kim Jasmer, a graduate student in his lab, and North Carolina firm High Point Pharmaceuticals LLC, Hannink identified a compound known as HPP-4382, which was shown to be effective against oxidative stress.
In order for cells to create energy, they "breathe" oxygen (received by the food we eat and the air we breathe), and by doing so, reactive molecules are created as a result of the breathing process. These residual molecules are the free radicals responsible for oxidative stress. In addition, in our everyday life, our bodies are exposed to reactive oxygen species (ROS) as a simple result of the environment around us. When something doesn't work well in the energy extraction process and cells become full of ROS compounds, oxidative stress occurs.
Free radicals can seriously damage proteins and genes that exist inside cells by reacting with many cellular molecules. "Oxidative stress can cause damage to the building blocks of a cell, resulting in excessive cell proliferation, in the case of cancer or cell death, in the case of neurodegenerative diseases like Parkinson's," explained professor Hannink. When trying to react and protect themselves when oxidative stress occurs, cells produce anti-oxidant proteins to help them remove the harmful ROS and minimize damage (that is the main reason why eating food with anti-oxidant properties is important).
What Dr. Hannink and his team accomplished in this research was to focus on finding ways to keep oxidative stress controlled. Using tools they developed, Hannink and Jasmer analyzed a group of molecules developed by High Point Pharmaceuticals that could actually be effective and efficient candidates for treating oxidative stress, which was how they identified HPP-4382. "We found the right molecule that corrects the imbalance of oxidative stress and could one day have wide applicability. Because of this study, we have a better understanding of what these compounds are doing to counteract oxidative stress," said Hannink.
The research was published in PLOS One and is entitled  "Induction of Heme Oxygenase I (HMOX1) by HPP-4382: A Novel Modulator of Bach1 Activity," The early-stage results are promising, and if animal studies will be successful as well, these compounds may be tested in human clinical trials. There is new hope for developing treatments for diseases closely related with oxidative stress and over-production of free radicals.