Supporters Poised for September, 10th World Alzheimer's Month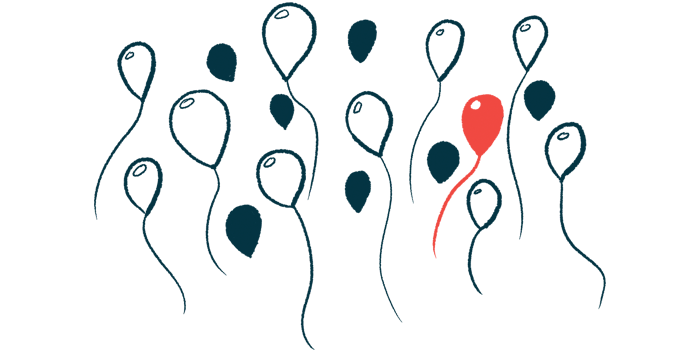 Each September, people from around the globe come together to heighten awareness of Alzheimer's disease and push back against stigmas around dementia. This year marks a decade of advocacy, as supporters observe the 10th World Alzheimer's Month.
Throughout the month, patients, caregivers, and advocates will share messages and stories on social media, attend activities put on by organizations internationally and by local chapters of Alzheimer's associations, get landmarks bathed in purple — the color for Alzheimer's awareness — and put up one or more of the many posters available.
All of these actions will be done in the name of the estimated 50 million people worldwide who are believed to be living with Alzheimer's or other dementias.
Organized by Alzheimer's Disease International, known as ADI, Alzheimer's Awareness Month aims to raise the disease's profile among the general public, and to educate policymakers, public authorities, industry representatives, scientists, and health professionals.
This year, the campaign's theme is "Know Dementia, Know Alzheimer's." As such, the observance will focus on the diagnosis and warning signs of dementia. Using the hashtags #KnowDementia and #KnowAlzheimers, the campaign is encouraging people who are touched by the condition to seek information, advice, and support.
"It is only through a truly global effort that we can raise much-needed awareness and challenge the stigma and misinformation that still surrounds dementia, and we are calling on everyone to do something during September, however small or large, through our campaign 'Know Dementia, Know Alzheimer's,'" the ADI states on the event's webpage.
Dementia warning signs include memory loss, difficulty performing familiar tasks, problems with language, disorientation, poor or diminished judgment, problems keeping track of things or misplacing them, changes in mood or behavior, trouble with images and spatial relationships, and withdrawal from work or social activities.
"Receiving a diagnosis of dementia is often a challenging and difficult process and varies greatly around the world. To add to this, the stigma surrounding dementia means that many avoid seeking a diagnosis until the very late stages of the condition," the organization says on its 2021 theme page.
On Sept. 21, World Alzheimer's Day, ADI will release its annual World Alzheimer's Report, which this year emphasizes diagnosis. Based on more than 3,500 responses to online surveys, the report — titled "Journey Through the Diagnosis of Dementia" — will feature first-hand patient experiences and input from clinicians and caregivers.
The report's development was overseen by McGill University, in Montreal, which also will deliver next year's report focusing on post-diagnosis support.
"We strongly believe that our combined experience and expertise in dementia-related illnesses will provide a tangible, meaningful, and inclusive report on diagnosis and the management of dementia to Alzheimer's Disease International," Serge Gauthier, MD, of the McGill team, said in a statement on the ADI website.
For participation in this year's World Alzheimer's Month campaign, the ADI has multiple posters from which to choose, plus campaign guides and social media banners. All materials are available in English, Spanish, French, and Portuguese.
The campaign's toolkit includes a fact sheet, key messages, advice on event organization, campaign materials, fundraising tips, advice for dealing with the government and media, and information on lighting landmarks in purple, the Alzheimer's movement's official color.
Globally, the ADI and other organizations will present conferences, webinars, and other events about Alzheimer's and other dementias. In Australia, for example, Dementia Action Week starts on Sept. 20. In addition, Russia will host a team that will run together against dementia, and there will be a Czech Republic benefit concert to raise awareness about dementia and help fund the Czech Alzheimer Society.