Alzheimer's Association and American College of Radiology Launch Major New PET Scans Study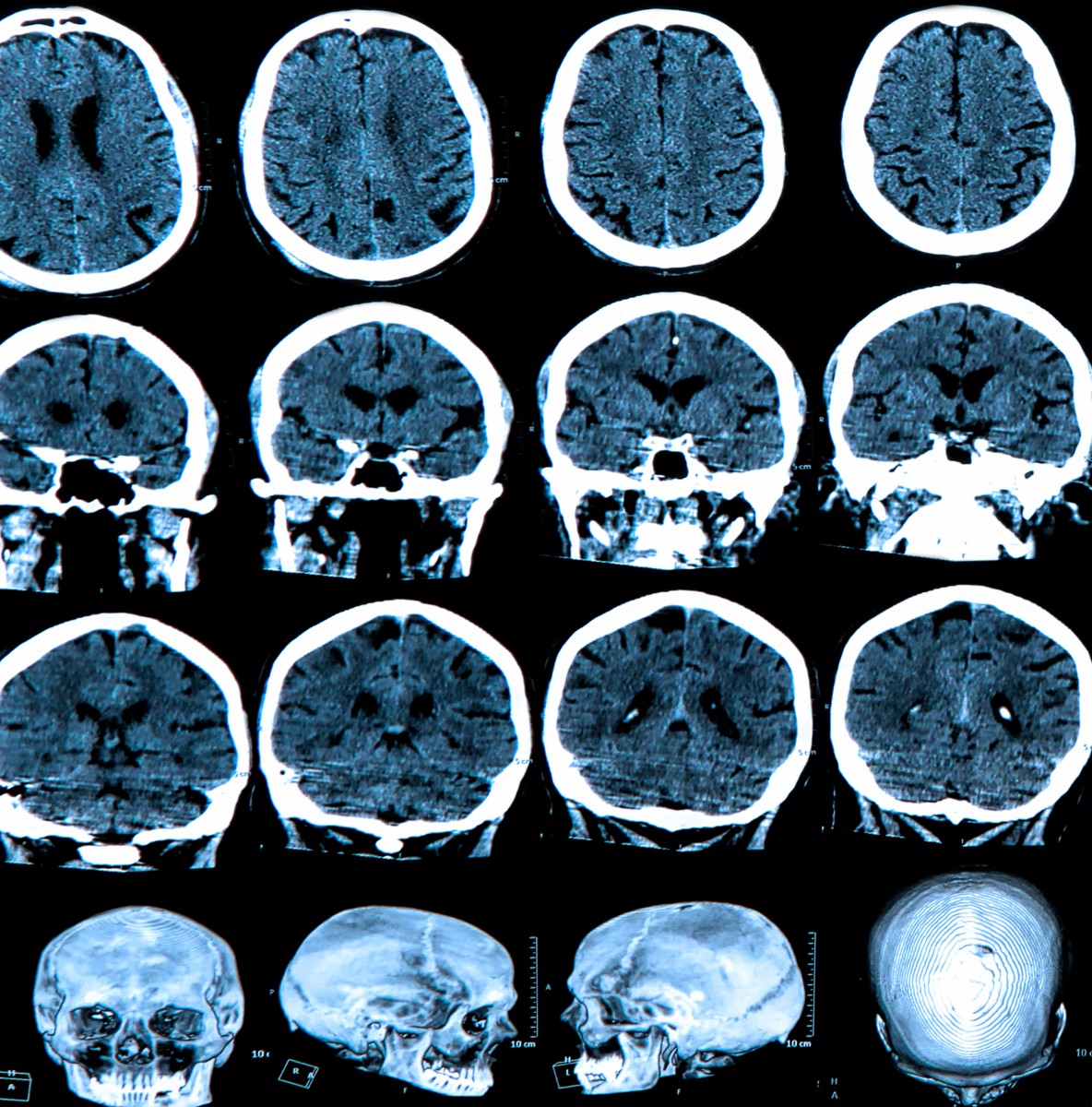 The Alzheimer's Association and the American College of Radiology (ACR) have jointly announced the launch of new four-year research study that will determine the clinical usefulness of brain positron emission tomography (PET) in diagnosing Alzheimer's Disease (AD) and other dementias in certain instances where such scans can detect a core Alzheimer's disease characteristic. The Imaging Dementia Evidence for Amyloid Scanning (IDEAS) Study will have an estimated budget of $100 million.
According to the Alzheimer Society of Canada, Beta amyloid protein in the brain is a defining feature of Alzheimer's disease, but the effects of beta amyloid on a persons brain and cognitive abilities are complex. For example, research has shown that up to a third of older people who have no cognitive problems also have beta amyloid accumulations in their brains, and beta amyloid can be present for years before dementia symptoms manifest. It also has not been established what proportion of otherwise healthy people with beta amyloid accretions in their brains will ultimately develop Alzheimer's disease.
Technological advances over the past decade have enabled detection of beta amyloid deposits in the brain using sophisticated neuroimaging techniques. An example is the use of special tracers, which bind to beta amyloid, in conjunction with positron emission tomography (PET) to measure the amount of beta amyloid in an individual's brain.
Amyloid imaging was approved by the US Food and Drug Administration (FDA) in 2012, and promises great potential as a tool for diagnosing various types of dementia and improving care, but there are still many unknowns, some of which the IDEAS study is intended to address.
A previous study, the results of which were published in February in the Journal of Nuclear Medicine, entitled "Amyloid Imaging in Dementia: Contribution or Confusion?" authored by Kirk A. Frey M.D. Ph.D of the University of Michigan at Ann Arbor (J Nucl Med March 1, 2015 vol. 56 no. 3 331-332 doi: 10.2967/jnumed.114.151571)
Dr. Frey's lab at the University of Michigan Molecular & Behavioral Neuroscience Institute is interested in general aspects of synaptic neurochemical markers and in neuroimaging, with the research team's goals being ultimately to provide direct imaging measures of the effects of diseases and therapies in the human brain, thus advancing our understanding of neurologic and psychiatric illness and permitting the development of better therapies. The lab team is actively pursuing development and characterization of markers specific to each of two cell types involved in disorders of memory and cognition (cholinergic neurons) or in psychosis and movement disorders (dopaminergic neurons), and developing and applying new, non-invasive methods for imaging of receptors and other markers in the human brain based on positron emission tomography (PET).
Dr. Frey notes that there is mounting evidence and enthusiasm for molecular imaging contribution to the diagnosis of neurodegenerative dementia, with a key advance in the imaging field having been development of selective ligands that can reveal the presence of pathologic deposition of A amyloid in the cerebral cortex, consistent with dementia due to Alzheimer disease (AD) or a related neurodegeneration. He observes that recently three amyloid-avid radiotracers with potential for clinical use have been developed and approved for use by the FDA and European regulators, and that the Society of Nuclear Medicine and Molecular Imaging, together with the Alzheimer Association, have convened a panel of content experts to recommend the appropriate use of these new tools.
He reports that the panel has recommended as the first indication use of amyloid imaging probes to distinguish patients with frontotemporal dementias (FTDs) from patients with amyloid-dependent neurodegenerations, such as typically found in Azheimer's Disease, and a significant proportion also of patients with dementia with Lewy bodies, further noting that the clinical rationale for this application follows from recognition that the diagnosis of FTD can be difficult and may be missed in as many as 70 percent of patients.
Dr. Frey points out that the latter circumstance can lead to inappropriate use of symptomatic medications and incorrect prognostication, and, even more importantly, may limit the accuracy and power of future therapeutic trials focused on FTD versus AD pathologic pathways. Recommended use of amyloid imaging in dementia includes focus on patients with features atypical of AD, including prominent aphasia or prominent frontal lobe dysfunction, or with relatively early age of dementia onset; each of these features increases the likelihood of an FTD variant over AD.
The IDEAS Study is being led by the Alzheimer's Association, and managed by the ACR and American College of Radiology Imaging Network (ACRIN). The study protocol has received approval with requirements by the Centers for Medicare & Medicaid Services (CMS) to assess the impact of brain amyloid PET imaging on a variety of patient outcomes. Participating providers will be reimbursed for the PET scans under the CMS Coverage with Evidence Development (CED) policy that requires research study participation as a condition of Medicare payment.
The FDA has approved three amyloid PET imaging radiopharmaceuticals for clinical use: F-18 florbetapir (Amyvid), F-18 flutemetamol (Vizamyl), and F-18 florbetaben (Neuraceq). The manufacturers of these radiopharmaceuticals have been engaged in supporting the study design and implementation through the Medical Imaging & Technology Alliance — the leading organization and collective voice of medical imaging equipment, radiation therapy and radiopharmaceutical manufacturers, innovators and product developers, representing companies whose sales comprise more than 90 percent of the global market for medical imaging technology.
The Alzheimer's Association observes that amyloid-beta plaques and tangles that build up in the spaces between nerve cells are prime suspected culprits in the damage to and death of these cells found in Alzheimer's patients. Amyloid PET imaging therefore represents a potential major advance in clinical assessment of people presenting with cognitive impairment. The technology makes amyloid plaques light up on a brain PET scan, huge because it enables for the first time accurate plaque detection in living people.
"The purpose of the IDEAS Study is to examine how brain imaging, specifically an amyloid PET scan, helps guide doctors in diagnosing and treating Alzheimer's and other dementias in cases where the cause of cognitive impairment is difficult to diagnose," says Gil D. Rabinovici, M.D. , IDEAS Study Chair and Associate Professor of Neurology at the University of California, San Francisco. "We believe the study will show that, in diagnostically uncertain cases, knowledge of amyloid status will lead to significant changes in patient management – such as earlier counseling and prescription of more appropriate drugs – that will translate into improved long-term outcomes."
The IDEAS Study was developed as a response to the 2013 Centers for Medicare and Medicaid Services (CMS) National Coverage Decision (NCD) on amyloid PET imaging in dementia and neurodegenerative disease (CAG-00431N) to not cover the cost of scans because "the evidence is insufficient to conclude that the use of positron emission tomography (PET) amyloid-beta (A) imaging is reasonable and necessary for the diagnosis or treatment of illness or injury or to improve the functioning of Medicare beneficiaries with dementia or neurodegenerative disease."
CMS questioned the efficacy of PET amyloid imaging in yielding improved health outcomes, such as: avoidance of futile treatment or tests, improving or slowing the decline of quality of life, and survival. However, CMS did find sufficient evidence that the use of PET A imaging is promising: to 1) exclude Alzheimer's in narrowly defined and clinically difficult diagnoses, and to 2) enrich clinical trials seeking better Alzheimer's treatments and prevention strategies. Under the NCD, Medicare will provide coverage for one amyloid PET scan per patient if the latter is enrolled in an approved clinical study.
"I am confident that, at the end of this study, we will have amassed sufficient data to assess whether amyloid imaging has a positive impact on patient outcomes leading to expansion of beneficiary access to this important procedure beyond the IDEAS Study," says Maria Carrillo, Ph.D., a co-chair of the IDEAS Study and Chief Science Officer at the Alzheimer's Association.
The Alzheimer's Association acknowledges that Amyloid PET imaging alone does not establish a diagnosis protocol for Alzheimer's disease, but contends that it must be considered in the context of a subject's medical history, physical examination, and cognitive testing. To guide clinicians on how best to apply amyloid PET in clinical evaluation of people manifesting cognitive decline, a working group convened by the Alzheimer's Association and the Society of Nuclear Medicine and Molecular Imaging (SNMMI) have developed appropriate use criteria (AUC) for brain amyloid PET scans. The AUC guidelines indicate that amyloid PET should only be considered for patients presenting clear, measurable cognitive deficits, and when substantial diagnostic uncertainty remains after comprehensive evaluation by a dementia specialist. According to AUC, amyloid PET may have greatest value in patients with either: 1) progressive, unexplained mild cognitive impairment (MCI); or 2) dementia of uncertain cause due to atypical or mixed symptoms, or unusually early age-of-onset.
A total of 18,488 Medicare beneficiaries age 65 and older meeting AUC will be enrolled in the IDEAS study over 24 months at roughly 200 sites throughout the United States. Participants will be recruited into one of two sub-groups: 1) progressive, unexplained MCI, and 2) dementia of uncertain cause.
All candidates for the study and for amyloid PET will come from dementia specialists' referrals, defined by the Alzheimer's Association and SNMMI as "physicians trained and board-certified in neurology, psychiatry, or geriatric medicine who devote a substantial proportion of patient contact time to the evaluation and care of adults with acquired cognitive impairment or dementia, including probable or suspected Alzheimer's disease." Dementia specialists will be recruited through societies such as the International Association of Gerontology and Geriatrics, American Academy of Neurology, American Society of Neuroradiology; plus clinician outreach through psychiatrists, members of the Alzheimer's Association, and news media outreach. CMS will provide reimbursement to participating PET facilities for costs associated with the PET scans, and additional funding to support the research infrastructure and analysis will be raised from philanthropists, industry and other key stakeholders.
The IDEAS Study is designed to address two specific aims: Aim 1 is to assess the impact of amyloid PET on management of patients meeting Appropriate Use Criteria.
The impact of amyloid PET on major medical outcomes such as hospital admissions and emergency room visits in patients enrolled in the study compared to matched patients not in the study over a period of 12 months. Aim 1 will investigate the impact of amyloid PET on short-term patient management by comparing pre-PET intended management to post-PET actual management recorded 90 days after the scan by the referring physician. Examples of changes in management include: use of Alzheimer's drug therapy, other drug therapy, and counseling about safety and future planning.
Aim 2 is to utilize Medicare claims data to compare medical outcomes after 12 months for patients enrolled in the study and a matched control cohort of patients who have never undergone amyloid PET imaging. The primary objective of Aim 2 will be to determine any association between amyloid PET testing in the amyloid PET-known patient cohort, and a significant major medical outcome reduction, including hospitalizations and emergency room visits. The study will also investigate how the scans impact use of health care resources and services.
"In pursuing these aims, we also will generate valuable data on clinical utility that will inform future use of brain amyloid PET as a diagnostic tool, and establish a large group of patients who have had amyloid PET and can serve as a study population to address future research questions," Dr. Rabinovici notes.
In summary, accurate diagnosis of the cause or causes of cognitive impairment and dementia can help direct therapy potentially leading to care plans that improve patient safety and minimize preventable complication risk. The Alzheimer's Association notes that establishing a diagnosis during early stages of cognitive impairment enables persons affected to participate in care planning and legal and financial planning while they are still competent to do so, and thus promotes patient autonomy. The Association cites research indicating that most people seeking a cognitive evaluation want to be informed if Alzheimer's is the likely cause of their symptoms, and that receiving a definitive diagnosis has a positive psychological impact on most people experiencing memory and thinking symptoms as well as their caregivers. A diagnosis removes some of the ambiguity associated with cognitive impairment symptoms, allowing people to better understand changes they're experiencing, maximize their quality of life, and in clarify planning for the future.
However, the Alzheimer's Association's 2015 Alzheimer's Disease Facts and Figures report, released in March, found only 45 percent of people with Alzheimer's disease or their caregivers affirming that they were told the diagnosis by their doctor, with diagnosis of Alzheimer's and other dementias currently based on the person's history, physical examination, and cognitive testing. The limitations of that approach, which are increasingly evident, often have negative implications for patient care, such as delayed prescription of approved Alzheimer's drugs, which can improve symptoms in dementia due to Alzheimer's and delay disabilities in some people for a period of time. Conversely, research shows that Alzheimer's drugs are regularly used off-label in people with non-Alzheimer's causes of dementia for whom use of these medications is frequently associated with adverse outcomes.
The Association also observes that lack of diagnostic accuracy represents a barrier to developing and testing drugs. For example, in two recent Phase III trials of immunotherapies targeting amyloid-beta, approximately 20 percent of patients clinically diagnosed with mild to moderate Alzheimer's had no evidence of amyloid on PET scans, and thus lacked the primary drug target.
The IDEAS Study Chair is Gil D. Rabinovici, M.D., Associate Professor of Neurology at the University of California, San Francisco, a behavioral neurologist with research expertise in amyloid PET. The leadership team includes Bruce E. Hillner, M.D., from Virginia Commonwealth University and Barry A. Siegel, M.D., from Washington University, the chair and co-chair, respectively, of the National Oncologic PET Registry (NOPR), one of the most influential registries developed in response to the CMS CED requirements. Data management and statistical analyses will be managed by the American College of Radiology/American College of Radiology Imaging Network and Brown University, which were the data hosts for statistical evaluations in NOPR under the leadership of Constantine Gatsonis, Ph.D. The study leadership team further includes Rachel Whitmer, Ph.D., a Senior Scientist and Epidemiologist at Kaiser Permanente Division of Research and an expert on population-based studies of dementia risk factors and outcomes. The IDEAS Study protocol development has been coordinated by the Alzheimer's Association, under the leadership of Maria Carrillo, Ph.D., Chief Science Officer, and the ACR.
Sources:
The Alzheimer's Association
American College of Radiology (ACR)
Journal of Nuclear Medicine
University of Michigan Molecular & Behavioral Neuroscience Institute
Medical Imaging & Technology Alliance
Alzheimer Society of Canada
Image Credits:
The Alzheimer's Association
The SchriverReport
The University of California, San Francisco
University of Michigan Molecular & Behavioral Neuroscience Institute