Alzheimer's Disease May Be Caused by Insulin Deficiency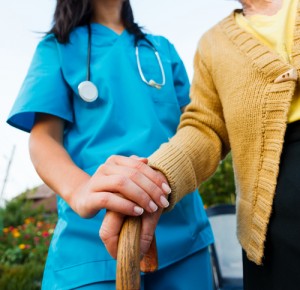 Back in 2005, researchers published findings on Alzheimer's Disease that were quite bold, linking insulin deficiency with an increased risk for amyloid plaque build up. Amyloid plaque has been associated with this common form of dementia since the early 2000s, and is believed to cause the neurodegenerative disease by overgrowing healthy neurons.
It was then that Suzanne de la Monte, a neuropathologist from Brown University, focused her work on the effects of restricting insulin supply in rats' brains. The experiment resulted in rats manifesting symptoms of Alzheimer's disease. While the relationship between insulin levels and Alzheimer's has been deemed unlikely for quite some time, recent evidence is leading some scientists to renaming this debilitating type of dementia, "Type 3 Diabetes."
When the insulin resistance in Type 2 diabetes is simulated as a lack of insulin in Alzheimer's disease, and the expected symptoms manifest themselves, healthcare professionals may consider the latter to have a risk factor or aggravator rooted in a patient's nutrition. The poor diet that precipitates type 2 diabetes may be the culprit behind Alzheimer's. This should prompt physicians to prescribe patients at risk of developing this disease a diabetic diet.
[adrotate group="3″]
Aside from new findings linking insulin deficiency with Alzheimer's, there are also speculations that diabetic neuropathy may also be a risk factor and early sign, as this syndrome is a prime example of how glucose-induced inflammation can progressively damage nerve tissue. Type 2 diabetics normally exhibit neuropathies, and may be more likely to develop Alzheimer's disease.
In other bold findings on Alzheimer's disease, a group of neuroscientists from the University of South Florida concluded from a recent study that low levels of the psychoactive substance in marijuana called delta-9-tetrahydrocannabinol, or THC, may slow or halt disease progression.