Amarantus Creates Alzheimer's Disease Diagnostics Scientific Advisory Board

Amarantus BioScience Holdings, Inc., a biotechnology company committed to developing diagnostics in neurology and to advance therapeutic products in several areas such as neurology, ophthalmology, psychiatry and regenerative medicine, recently announced the formation of an Alzheimer's disease Diagnostics Scientific Advisory Board (SAB). The company also designated three renowned experts in Alzheimer's disease and neurological disorders as its first members: Paula T. Trzepacz, Jeffrey L. Cummings and Robert A. Stern. The SAB is expected to be expanded during the first six months of 2015.
Gerald E. Commissiong, the CEO and President of Amarantus, stated, "I am pleased to announce the appointments of such an esteemed trio of Alzheimer's researchers to Amarantus Diagnostics' inaugural Scientific Advisory Board.
"Following last week's announcement of our exclusive option agreement with Georgetown University to license their suite of markers for Alzheimer's disease, adding exciting lipidomic and exosome modalities to our cell cycle dysregulation LymPro Test® blood diagnostic, we are now positioned to corner the entire Alzheimer's blood-based diagnostics marketplace, a potential $3 billion market opportunity. We are beginning with the $150 million Investigational Use Only (IUO) market by offering the world's most extensive suite of markers to the pharmaceutical industry."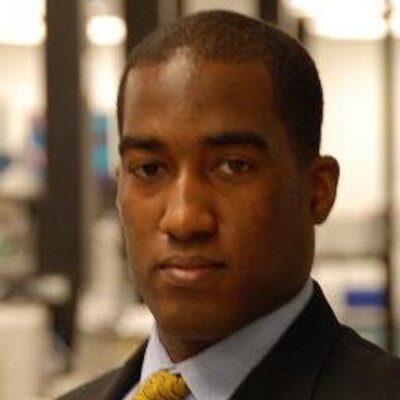 Mr. Commissiong continued expressing how impressed he was with the "extensive neurobiology and neurotherapeutic experience of our inaugural members in Alzheimer's disease given that we are now actively engaged in the marketing of our blood-based markers to the IUO market. They will be of great assistance as we work with pharmaceutical companies to improve their Alzheimer's therapeutics development programs, which have had a disappointing 99.6% failure rate, in large part due to an inability to properly screen patients prior to study enrollment, as well as difficulty in monitoring the effectiveness of drug activity on disease-relevant biomarkers. Currently, the gold standard for Alzheimer's diagnosis remains autopsy confirmation, with some incremental improvement such as recent advances in PET imaging. Ultimately, we are endeavoring to dramatically shift that paradigm, to the benefit of patients, their families, and world healthcare systems, by providing a simple and cost-effective tool to physicians that will greatly enhance their confidence in making an Alzheimer's diagnosis and assist caregivers in managing this devastating disease with therapies we will have helped shepherd through clinical development."
Dr. Trzepacz is a leading expert in the field of delirium. She will bring to Amarantus her extensive experience in clinical psychiatry and collaboration on a wide number of NIH-funded and international projects. "The lack of tools to positively identify Alzheimer's, and distinguish it from other neurodegenerative conditions, adds to both the devastation of this disease and the inability to develop good treatment options. I am delighted to join Amarantus as it seeks to develop a suite of AD diagnostics, across multiple biomarkers, which is an area on which I focused a great deal of my career. I am hopeful we can make a real difference in the diagnosis of these terrible conditions, which in turn, could lead to more effective therapeutics," she noted.
Dr. Cummings is a leading expert in the areas of biomarkers for neurodegenerative diseases, neuropsychiatry of neurologic disorders, and a clinical trialist with wide experience and expertise in designing trials and analyzing them, global trial implementation, and outcome measures. "I am excited to be one of the first members of this important advisory board at Amarantus. Advancing new biomarkers for AD, especially readily available peripheral markers, is a key area in advancing AD research and care," remarked Dr. Cummings. "Consistent and reliable early detection of AD would be a major turning point for addressing AD's devastating effects on patients and their families. I look forward to the development of a standard-of-care evaluation tool for early detection of patients across a spectrum of truly debilitating neurologic diseases and disorders," cited from the press release.
Dr. Stern's job is focused on Chronic Traumatic Encephalopathy (CTE) and on the long-term effects of repetitive brain trauma in athletes. He is also interested in the treatment and assessment of Alzheimer's disease, thyroid-brain relationships, and cognitive effects of chemotherapy in older people. Sr. Stern added in the press release: "Amarantus has a truly remarkable opportunity with LymPro, but, more importantly, this opportunity extends more broadly to additional diagnostics as well. I am pleased to participate on the diagnostic advisory board as we explore its tremendous impact on AD and in other neurodegenerative diseases. LymPro can improve upon the accuracy of AD diagnosis during life, providing clinical investigators the ability to enroll appropriate patients into research studies. LymPro's use as a diagnostic tool for clinical research has the potential to change the paradigm of pharmaceutical clinical studies in AD and ultimately other neurological related trials."