Amid Concerns, Aduhelm 'Moving Forward' as 1st Targeted Therapy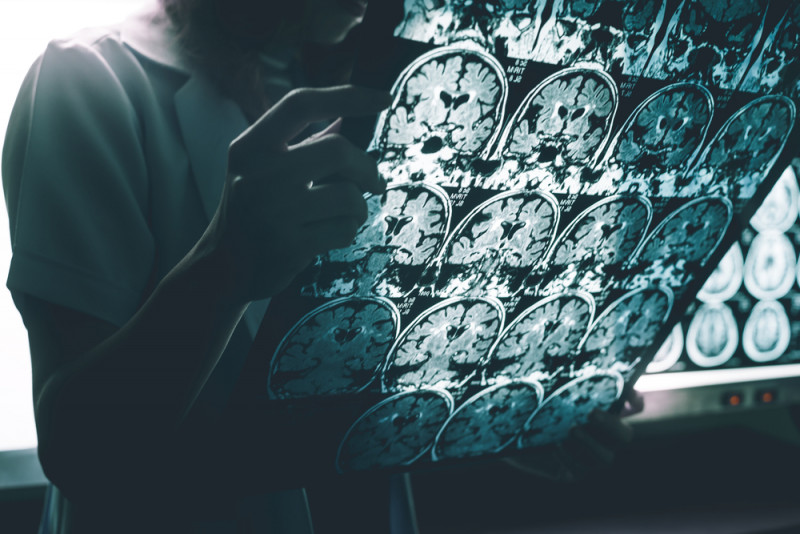 On June 7, Aduhelm (aducanumab) became the first new treatment for Alzheimer's disease to be approved by the U.S. Food and Drug Administration (FDA) in nearly two decades, and this disorder's first targeted therapy.
Scarcely a month later, the agency took the unusual step of updating its label for the newly approved medication. It revised broad language that simply indicated Aduhelm "for the treatment of Alzheimer's disease" to language limiting first use to "patients with mild cognitive impairment or mild dementia stage of disease, the population in which treatment was initiated in clinical trials."
The move was welcomed by experts at the Alzheimer's Association, which had strongly supported FDA approval of Aduhelm to treat people with early disease.
"We were pleased that the FDA did revise the prescribing label to provide that clarity, really indicating that the treatment should be initiated in patients in the disease state that was studied in the clinical trial," Kristen Clifford, the association's chief program officer, said in an interview with Alzheimer's News Today.
The label change also was supported by Biogen, which developed the therapy alongside Eisai.
"This updated language aligns with our consistent expectation that Aduhelm will be prescribed mainly by specialists for patients in the early stages of Alzheimer's disease," Michel Vounatsos, the company's CEO, said in an investor webcast.
Vounatsos added that the update "has been well-received by the community, including prescribers, payers, and policymakers."
Complicated data, and misinformation
Aduhelm's development was tumultuous, and its initial approval sparked both joy and concern. Following promising early clinical results, Biogen sponsored two Phase 3 clinical trials, ENGAGE (NCT02477800) and EMERGE (NCT02484547), which collectively enrolled nearly 3,300 people with mild cognitive impairment or early Alzheimer's.
Biogen halted the trials in March 2019, after an interim analysis suggested unlikely benefit to study patients. But data later available revealed EMERGE had actually met its primary goal: compared with a placebo, Aduhelm's use significantly slowed — by 22% — patients' decline in cognition and function. ENGAGE did not.
The FDA chose to approve Aduhelm under the accelerated approval pathway, based on clinical data demonstrating that the medication can lower levels of beta-amyloid plaques — abnormal protein clumps that are a hallmark of Alzheimer's disease — in a patient's brain. Plaque reduction, it noted, is "reasonably likely to result in clinical benefit." One contingency of accelerated approval is that the therapy's makers conduct more clinical trials to clarify a treatment's efficacy.
"We know the data set on aducanumab [Aduhelm] is complex and has always been complex, but we do believe in the totality of the science and we believe that there is strong, consistent agreement that the trial demonstrated removal of amyloid plaques," Clifford said. Aduhelm, she added, "is the first [Alzheimer's] treatment that addresses the underlying biology of the disease."
"It is normal and appropriate for scientists and clinicians to discuss the data from experiments and clinical trials, to debate, and to disagree on the interpretation of the data. That is how science advances, and we welcome these discussions," said Alfred W. Sandrock, Jr., MD, PhD, executive vice president of research and development at Biogen.
However, Sandrock — who spoke in the Biogen webinar, and authored an open letter to the Alzheimer's community — spoke against the prevalent "misinformation and misunderstanding" concerning Aduhelm.
Some, for example, claimed that all positive data for the medication were post hoc — meaning they came from analyses designed and conducted after the trials were finished, to which "a filter was applied," Sandrock noted. However, he stressed that the trial's endpoints — the measures used to assess effectiveness — were designed well before the trials started dosing patients and remained consistent throughout, and data that the label drew on collected at trial termination. Some post hoc analyses, looking at things like groups of patients given specific dosages in each trial, were conducted.
Likewise, questions were raised as to the medication's safety profile. In particular, ARIA — a type of fluid accumulation in the brain — occurred in 41% of patients treated at Aduhelm's approved dose (10 mg/kg) in its clinical trials.
"ARIA is a side effect that we've known about for many years. It's common in these trials, and it's very manageable," said Clifford, noting that most cases of ARIA don't cause overt symptoms in a patient and can be managed by simply interrupting treatment.
Indeed, in ENGAGE and EMERGE, ARIA symptoms were reported in 24% of these patients.
"In other words, about 10% of patients treated with the approved dose of aducanumab experienced symptomatic ARIA," said Sandrock, and serious symptoms related to ARIA were reported in 0.3% of patients.
Sandrock also noted that concerns voiced that ARIA may have interfered with proper trial blinding are unlikely, because they are not reflected in data — that is, cognition measures didn't vary much with respect to ARIA status, as would be expected if blinding had been compromised.
"We will continue to put science first, be transparent with our data and do all we can to assure that physicians have accurate and complete information on which to base the important decisions regarding their patients' care," he wrote in his letter.
Contention around efficacy
Still, Aduhelm's approval has been the subject of much disagreement, prompting three members of an FDA advisory committee — which voted overwhelmingly against approval — to resign.
Two major medical centers, Mount Sinai and the Cleveland Clinic, also announced that they would not be administering Aduhelm to patients — agreeing to prescribe, but not to give the medication — citing doubts regarding its risk-benefit profile.
"We were definitely surprised and disappointed by seeing institutions decide not to provide access to a treatment that might be prescribed by physicians within the system," Clifford said of this decision.
"That's a barrier to accessing treatment that we don't believe is patient-focused," she said. "Patients should be given the opportunity to make an informed, shared decision around treatment with their healthcare provider, and if they choose to move forward with treatment, have that seamless access."
Vounatsos noted "many other sites are moving forward with internal processes" needed for Aduhelm's use. Biogen expects about 900 sites to administer the medication, he said, adding that some sites are "accelerating faster than we had originally planned."
He stressed that it's important for Aduhelm to be made available as soon as possible because, every day, about 1,000 Americans move from the early stages of Alzheimer's — when they would be eligible for Aduhelm — to later stages, which are not indicated for treatment initiation.
"Biogen stands behind our clinical data … Aduhelm was approved appropriately, on very solid grounds, and represented the right thing to do for the patients," Vounatsos said.
Treatment price and access
Aduhelm's U.S. list price — about $56,000 each year — also drew widespread criticism, including from the Alzheimer's Association.
"Our position has remained consistent, that the current price is really unacceptable," Clifford said.
"We've called on Biogen to change that price," she added. "We recognize that for many people, this price will be an enormous barrier to access and might potentially further deepen health equity issues that we know exist."
The association strongly supports consideration being given by the Centers for Medicaid and Medicare Services (CMS) to a national coverage determination, which ensures treatment coverage to all eligible patients, regardless of where they live in the U.S.
"Somebody living with mild cognitive impairment due to Alzheimer's in Oklahoma City should have the same coverage, in the same manner, as someone in New York City does," Clifford said. As a national coverage determination provides "coverage to those specified in the [regulatory] label, we can avoid some of those regional decisions that might be made."
A CMS analysis is planned to determine whether such national coverage should be put into effect for Aduhelm. Biogen is expecting that most regional insurance bodies will provide coverage for Aduhelm in the meantime.
The company is also "exploring all options to maximize patient access, including for the underserved population and those more at risk due to ethnicity," Vounatsos said.
Suggestions of improper FDA and Biogen contact during the approval process were also voiced. Janet Woodcock, the FDA's acting commissioner, recently asked the Health and Human Services inspector general to open an independent review of that process.
Biogen has said it welcomes such a review.
"A better understanding of the facts is good for everyone involved, to ensure confidence in both the therapy and the process by which it was approved," Sandrock said. "We will cooperate fully with the review, even as we prioritize the issues that affect patients."
The Alzheimer's Association believes "the FDA was right to grant accelerated approval for this treatment based on the science and the unmet need," Clifford said.
But it supports an inquiry, she added, "if there are unanswered questions related to the [approval] process … to ensure the integrity of the FDA as a science-based organization and to ensure that the public has that faith."
Looking to the future
A condition of accelerated approval involves conducting trials to further evaluate the medicine's safety and effectiveness. Biogen is actively working to start such a post-marketing study, its executives said.
In addition, the company is currently running an open-label trial, called EMBARK (NCT04241068), evaluating continued use of Aduhelm in some 700 people who participated in earlier trials of the medication. An observational study to collect real-world data on the medicine's long-term effectiveness and safety is also planned.
A potential subcutaneous (under-the-skin) injection formulation of Aduhelm — now approved as a one-hour monthly infusion treatment — is being evaluated as an option, Biogen announced in its webinar.
Some experts are hopeful that the accelerated approval given Aduhelm will spur further work into Alzheimer's, as happened after similar decisions with therapies for heart disease, cancer, HIV, multiple sclerosis, and other chronic conditions.
"Approvals of the first drug in a new category can really invigorate the field, and increase investment and excitement and … help to generate greater innovation," Clifford said.
Sandrock agreed.
"The approval of Aduhelm has already renewed investment activity in Alzheimer's disease research and development, and we are optimistic that other innovative treatments will soon join Aduhelm," he wrote. "This cycle of innovation is common. … It is how HIV/AIDS and many forms of cancer were changed from untreatable diseases into conditions with viable treatment options.
"The road to innovation is rarely straightforward, and Aduhelm is not an exception."