BCM Professor to Give Lecture on Alzheimer's Disease Updates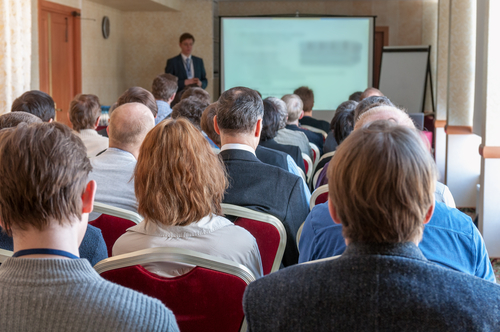 One of the authorities in Alzheimer's disease, Dr. Rachelle Doody, is scheduled to give a lecture on the latest updates and developments on the disease, a form of dementia that is estimated to affect at least 5.2 million Americans in 2014 alone. Alarmingly, this number includes approximately 200,000 patients younger than 65 years old who have been diagnosed with younger-onset Alzheimer's. The lecture will take place on Monday, November 10, 2014 at 7:00 p.m., at the Houston Museum of Natural Science, 5555 Hermann Park Drive, Houston, Texas.
The annual "Update on Alzheimer's Disease" lecture is made possible by the collaborative efforts between Baylor College of Medicine and the Alzheimer's Association Houston & Southeast Texas Chapter, and is supported by the Moselle and Milton Pollack Endowed Fund for Alzheimer's Education in the Alzheimer's Disease and Memory Disorders Center at BCM.
Dr. Doody is a professor of neurology and is the current director of BCM's Alzheimer's Disease and Memory Disorders Center (ADMDC) — one of only a few in the country to specialize in both research and development, and comprehensive patient-centered and evidence-based care. Dr. Doody is also the Effie Marie Cain Chair in Alzheimer's Disease Research at the college.
Registration for this educational symposium is absolutely free and open to the public, and will start at 6:30 p.m. After the lecture, attendees will have a chance to participate in a question-and-answer forum. For more information, dial 1-800-272-3900.
Baylor's ADMDC receives over 3,000 patient visits every year. These individuals come to take advantage of the center's up-to-date diagnostics, treatments, counseling services, and ongoing research programs that involve both the sick and healthy. The center has accomplished the development of all five FDA-approved and commercially available medications for Alzheimer's disease, and was formerly the main development site of today's most widely prescribed drug for Alzheimer's disease worldwide.
One of the emerging concepts for study in Alzheimer's disease today is the crucial role sleep plays in the risk for developing this disease. A study recently completed in Sweden involved 1,000 patients who were 50 years old when the study was initiated in 1970. They were monitored until 2010. The findings suggest all reports of sleep disturbances throughout the study's time frame were linked to the participants' development of Alzheimer's.