CavoGene Pursues New Therapy for Neurodegenerative Diseases, Including Alzheimer's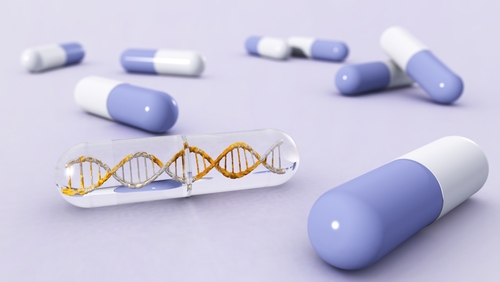 CavoGene LifeSciences is going to explore a new gene therapy, called SynCav1, that may represent an alternative and attractive strategy to treat several neurodegenerative diseases, including Alzheimer's.
This follows CavoGene's acquisition of SynCav1's developmental and commercialization rights from the University of California San Diego.
SynCav1 was designed to specifically restore and enhance the levels of pro-growth signals in nerve cells by promoting the production of a cell membrane protein called Caveolin-1 (Cav-1).
This protein sits on the cellular membrane and allows extracellular signals to be translated into signals that are understandable by cells' internal machinery.
Led by Brian P. Head, PhD, a Veterans Affairs' research scientist and associate adjunct professor at UC San Diego School of Medicine, the research team showed that by increasing the levels of Cav-1 protein specifically in nerve cells it could be possible to promote their growth, regeneration, and innervation.
"Cav-1 is a neuronal cell membrane scaffolding protein, analogous to a coat hanger in one's closet," Head said in a press release. "By recruiting and organizing synaptic receptors and associated signaling components together in close proximity, Cav-1 allows for the enhancement of functional synapses and neuroplasticity."
Synapses are the junctions between two nerve cells that allow them to communicate; synaptic plasticity refers to the ability of synapses to strengthen or weaken over time.
"In addition, we believe that this novel gene therapy could also work in combination to enhance the efficacy of compounds that activate synaptic signaling complexes," he added.
SynCav1 gene therapy consists of a safe virus-based delivery system combined with a nerve cell specific promoter sequence.
Administrated to mice directly to their hippocampus — the brain region involved in learning and memory, which is most affected in Alzheimer's disease — SynCav1 significantly improved nerve cells' ability to communicate, while enhancing the cognitive behavior of older animals.
In addition, increasing Cav-1 levels in hippocampal cells using SynCav1 gene therapy restored motor function and decreased brain lesion size induced by trauma in mice.
These preclinical studies have provided further evidence of the potential clinical activity of this novel gene therapy for several neurodegenerative diseases, including amyotrophic lateral sclerosis (ALS), Alzheimer's disease, traumatic brain and spinal cord injury, and age-related cognitive decline.
CavoGene has contracted CSSi LifeSciences to manage the preclinical, ensure good manufacturing practice, as well as the regulatory and clinical development of SynCav1.
"We are excited by the opportunity to leverage our experience and subject matter expertise to advance the commercial development of this potential disease modifying therapy," said Jim Sergi, president of CSSi LifeSciences.