Neflamapimod Fails to Improve Memory But Shows Impact on Tau Levels in Phase 2b Study, EIP Pharma Announces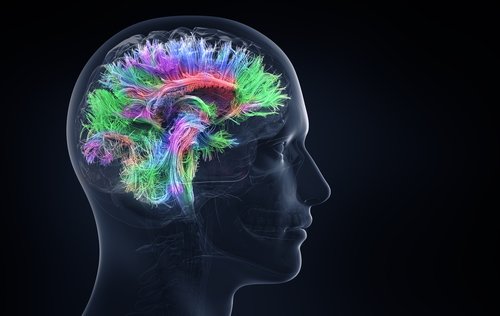 A Phase 2b study of oral neflamapimod in treating mild Alzheimer's disease met its secondary goals of statistically significant drops in phospho-tau and tau protein levels in the cerebrospinal fluid (CSF) of treated patients compared to those given a placebo, EIP Pharma announced.
But the trial failed to show evidence of better episodic memory after 24 weeks of treatment, its primary goal, the treatment's developer said.
A significant decrease in phospho-tau and tau proteins — two known markers of neurodegeneration — support neflamapimod's ability in these secondary study goals: target engagement and  mechanism proof-of-concept.
Neflamapimod, an oral small molecule, specifically targets amyloid-beta and tau proteins. It is able to reach the brain and is designed to inhibit the enzyme p38-alpha, a critical player in the dysfunctional nerve cell connections that cause memory deficits in Alzheimer's patients.
The Phase 2b study, known as REVERSE-SD (NCT03402659), enrolled 161 people with early stage (mild) Alzheimer's at sites across Europe and the United States.
Patients were randomized to either placebo or neflamapimod at 40 mg twice daily for six months. The primary goal was improvements in episodic memory (consciously recalled memories of past experiences), evaluated using the Hopkins Verbal Learning Test (HVLT) and the Wechsler Memory Scale (WMS) of immediate and delayed recall.
Secondary goals included cognitive and dementia tests, and cerebrospinal fluid biomarker levels.
Although the trial did not meet its primary objective, pharmacokinetic-pharmacodynamic analyses (study of the interactions between the body and a compound) found positive trends on both the HVLT and WMS tests among patients with the highest blood concentrations of neflamapimod (study's highest quartile) relative to placebo.
Results from 16 patients in this study's Phase 2a part, randomized to 40 mg or 125 mg capsules of neflamapimod twice daily for three months, found significant improvements in episodic memory. All had early Alzheimer's disease.
"Combined with the efficacy signal at higher plasma drug concentrations, the results of the Reverse-SD study indicate that neflamapimod continues to show promise as Alzheimer's therapeutic and that a study of neflamapimod at higher doses in patients with early Alzheimer's disease is warranted,"  Philip Scheltens, the study's principal investigator and a professor at  VU Medical Center in Amsterdam, said in a press release.
Neflamapimod was seen to be well-tolerated overall, with two patients in the treatment group leaving due to adverse events. One discontinued due to nausea, and the other after being diagnosed with myeloma.
The most common adverse events across both the neflamapimod and placebo groups were upper respiratory tract infections, headache, falls, diarrhea, vomiting, signs of depression, and fatigue.
One neflamapimod-treated patient had elevated liver enzymes, which began to resolve during one additional week of dosing, and withdrew from the study.
REVERSE-SD's efficacy and safety data will be presented at the Clinical Trials in Alzheimer's Disease (CTAD) meeting taking place Dec. 4–7 in San Diego, EIP Pharma said.
Neflamapimod's impact on cognition is also being evaluated in separate Phase 2 trials in patients with dementia with Lewy bodies and with Huntington's disease.