FDA Puts Full Hold on Clinical Testing of Cortexyme's COR388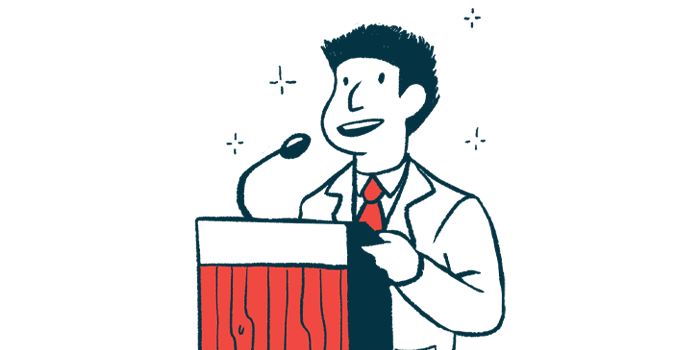 The U.S. Food and Drug Administration (FDA) has placed a full clinical hold on COR388 (atuzaginstat), an investigational oral therapy Cortexyme is developing for Alzheimer's disease and now cancer.
The decision means that Cortexyme will not be allowed to conduct in-person testing of COR388 until further notice. The company will provide further updates pending additional communication with the FDA, according to a press release.
In the meantime, Cortexyme will be prioritizing the development of a similar experimental medicine called COR588 for mild to moderate Alzheimer's.
Both COR388 and COR588 are oral small molecules that block the activity of gingipains, a type of toxic protein made by the bacteria Porphyromonas gingivalis (P. gingivalis). This bacteria is best-known for causing gum disease, and also has been linked to the development of Alzheimer's.
In preclinical toxicology studies, COR588  — a next-generation gingipain inhibitor — has shown a better safety margin than COR388, according to Cortexyme. The next-generation therapy also was designed to have an improved pharmacologic profile, allowing for once-daily oral dosing.
Cortexyme is currently running a Phase 1 study in Australia to test COR588 in healthy volunteers. Results are expected midway through this year.
Pending Phase 1 results and further discussions with the FDA, Cortexyme is hoping to start a Phase 2 study that will test a range of doses of COR588, looking at biomarker responses as well as safety data.
The company sponsored a Phase 2/3 clinical trial called GAIN (NCT03823404) in 2019 in which 643 adults with mild to moderate Alzheimer's were given COR388 (40 or 80 mg), or a placebo, twice daily for about a year. Notably, all of the study participants showed signs of infection with P. gingivalis.
The study findings, announced late last year, showed that treatment with COR388 did not significantly slow decline in cognition or daily functioning ability in the entire group of participants.
However, there was some evidence of a slowing of decline in cognition for the 242 patients with detectable levels of P.gingivalis DNA in their saliva at the start of the study. Detectable levels suggest a relatively more severe infection. The results also suggested that participants with a more pronounced reduction in P. gingivalis in saliva were more likely to experience a cognition benefit.
"Cortexyme believes that top-line results from its Phase 2/3 GAIN Trial of atuzaginstat [COR388] established proof of concept for the ability of [COR388] to successfully target and inhibit the infectious bacteria Porphyromonas gingivalis," the company stated in a separate release.
Now, the company plans to use data from GAIN to inform the development of COR588 — as well as to explore COR388 for conditions other than Alzheimer's in which infection with P. gingivalis may play a role.
"Cortexyme is committed to following the evidence as we identify the most efficient path to expand our pipeline through both internal and external development. We believe that there are several promising paths to meaningfully advance our pipeline forward," said Christopher Lowe, Cortexyme's interim CEO, chief operating officer, and chief financial officer, adding that the company is "well-positioned to leverage our proprietary science and pioneering pipeline through both internal and external opportunities."
One potential new indication, Cortexyme said, is to prevent the development of oral/head and neck squamous cell carcinoma, a type of cancer.