Harvard Researchers Uncover Mechanisms of Genetic Mutations that lead to familial Alzheimer's disease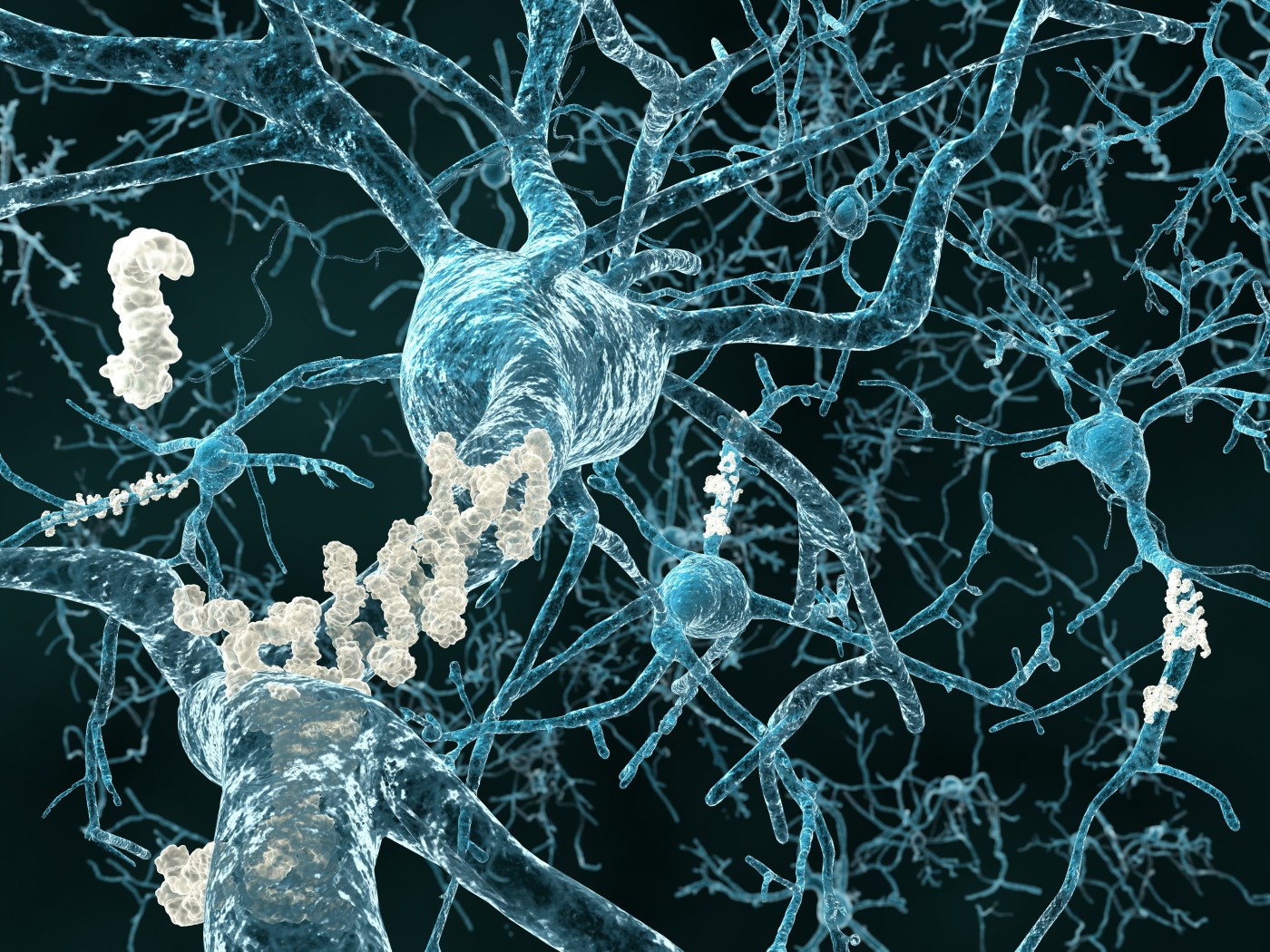 A recently published study conducted by a team of researchers from Harvard Medical School, Boston, suggests that the currently held assumptions about the pathogenic mutation process associated with the onset of inherited or familial Alzheimer's disease (FAD) may be inaccurate. The study entitled "Presenilin-1 Knock-in Mice Reveal Loss-of-Function Mechanism for Familial Alzheimer's Disease," aimed to address the important unanswered questions as to whether a specific mutation may be responsible for compromising the essential functions in the brain that result in FAD.  The results were published in the latest issue of Neuron.
Background Terminology:
Genetic Mutation: is a permanent alteration in the DNA sequence that makes up a gene, such that the sequence differs from what is found in most people.
Presenilin (PSEN): protein responsible for cutting apart (cleaving) other proteins into smaller pieces called peptides.
β-amyloid peptide (Aβ): abnormal accumulation of this peptide in the brain is associated with Alzheimer's disease (AD).
AD is the leading cause of dementia worldwide. According to the CDC as many as 5 million Americans are suffering from AD. FAD is a rare form of AD that affects approximately 1 percent of people with the disorder. FAD symptoms appear at a remarkably early age, with an onset occurring sometimes in a person's thirties, forties, and fifties (and very rarely in the late twenties). FAD progresses exactly as AD, the patient will lose memory and other mental functions, and become completely dependent on others. At this time, there is no cure or treatment to slow down the disease.
Previous work in the field of AD research has shown that 80% of genetic mutations attributable to FAD are found within PSEN genes, but the exact mechanisms that cause these mutations is not fully understood.  In this study, investigators used mice with altered forms of the PSEN gene in a laboratory experiment to determine if the pathogenic mechanisms are based on gain or loss of function, and what other roles does PSEN play in FAD diagnosis.
The results observed showed that:
The mutations may cause the disease by decreasing, rather than increasing, the activity of gamma-secretase (cuts up amyloid precursor protein into β-amyloid peptide (Aβ) fragments).
One of the PSEN mutations also caused impairment of memory circuits in the mouse brain and age-dependent death of neurons.
In a press release about the study's findings Dr. Raymond Kelleher, PhD MD, Assistant Professor of Neurology, Harvard Medical School, Clinical Research Scientist, Psychiatric and Neurodevelopmental Genetics Unit, Center for Human Genetic Research, Massachusetts General Hospital, and lead study author, said, "This study is the first example of a mouse model in which a FAD's mutation is sufficient to cause neurodegeneration. The new model provides an opportunity that we hope will help with the development of therapies focusing on the devastating neurodegenerative changes that occur in the disease. This is a very striking example where we have mutations that inactivate gamma-secretase function and yet they trigger an array of features that resemble Alzheimer's disease, notably synaptic and cognitive deficits as well as neurodegeneration."
Roderick Corriveau, Ph.D., program director at National Institute of Neurological Disorders and Stroke (NINDS), shared his colleagues' enthusiasm for the findings: "The findings are a significant departure from conventional thinking that should open up exciting and creative new possibilities at all levels of research, from basic molecular mechanisms all the way to clinical intervention."
The researchers hope that the mechanisms uncovered in this study may provide insight into the common forms of AD and help spurn new approaches for successful drug development.
NINDS is the nation's leading funder of research on the brain and nervous system. The mission of NINDS is to seek fundamental knowledge about the brain and nervous system and to use that knowledge to reduce the burden of neurological disease.
NIH, the nation's medical research agency, includes 27 Institutes and Centers and is a component of the U.S. Department of Health and Human Services. NIH is the primary federal agency conducting and supporting basic, clinical, and translational medical research, and is investigating the causes, treatments, and cures for both common and rare diseases. For more information about NIH and its programs, visit http://www.nih.gov.