Florida Symposium to Address Medical Marijuana's Potential to Treat Alzheimer's, Chronic Pain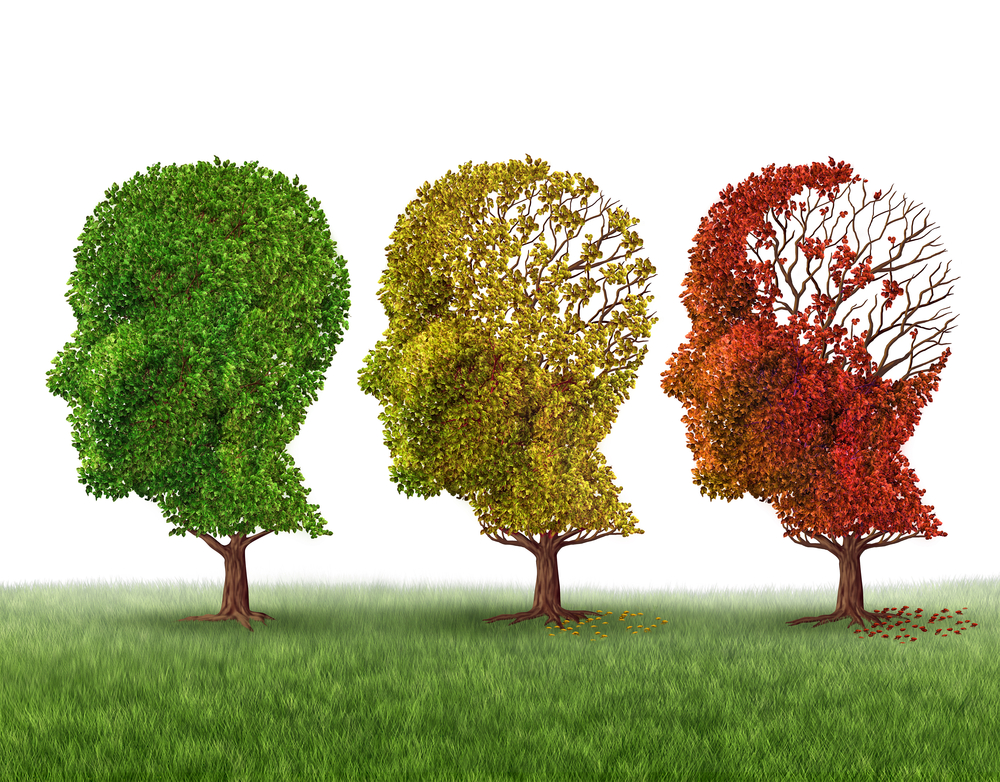 Medical marijuana's potential as an effective treatment for the progression of Alzheimer's disease is high on the list of discussion topics as more than 300 medical practitioners, attorneys and industry experts gather for the second annual South Florida Medical Cannabis Symposium to be held at the Westin Fort Lauderdale on March 11.
The event will attract leading experts such as Dustin Sulak, MD, Gregory Gerdeman, PhD, and Gregory Smith, MD. Their discussion will center on cannabis as medicine, and how marijuana can benefit sufferers of debilitating conditions like Alzheimer's and chronic pain.
Targeted specifically toward licensed Florida physicians in Palm Beach, Broward, and Miami-Dade counties, the program will run from 8 a.m. to 3 p.m. Participants will explore the physiology of the human body's endocannabinoid system — the group of receptors throughout the nervous system that mediates the effects of cannabis, among other functions — and learn how medical cannabis can relieve pain and treat Alzheimer's disease progression.
Legal issues will also take center stage at the symposium, and legal guidance is likely necessary, following the overwhelming passage last November of the Florida Medical Marijuana Legalization Initiative. Also known as Amendment 2, the initiative passed with 71 percent support, but questions persist on how state officials will implement Florida's new medical marijuana program.
Among other things, Florida physicians have begun encountering liability concerns associated with a federally illegal substance now being legal in the state. Also planned is a legal roundtable on Amendment 2 featuring a panel of licensed healthcare attorneys and regulated substance experts. Moderated by Jodi Laurence of Greenspoon Marder, the panel will include David Kotler of Cohen Kotler, Daniel Sparks of BiotrackTHC, and Jonathan Robbins of Akerman. Following the discussion, panelists will take questions from the audience.
Alzheimer's is one of several chronic neurodegenerative disorders for which the marijuana-derived cannabinoid compounds, tetrahydrocannabinol (THC) and cannabidiol (CBD), are believed to have significant impact, including improving dementia symptoms and separately slowing or halting progression of these diseases.
Smith, who has a master's degree in public health from Harvard University, is a former U.S. Army major and the author of Medical Cannabis: Basic Science and Clinical Applications, one of the first science-based, peer-reviewed textbooks on medical cannabis. Among other things, he will review current research findings, such as those suggesting that someday doctors may recommend daily microdoses of THC to prevent chronic neurodegenerative diseases.
"Our goal for the symposium is to create an environment where physicians and medical professionals can learn about the science and research behind medical cannabis and the human endocannabinoid system," said Gregg H. Weiss, founder of Canna Holdings, a Florida-based company seeking to apply for a cultivation, processing and dispensary license. "In addition to CMEs, our event will confront the legal issues Florida physicians are facing. If physicians do not have the facts along with recent science and research, it will be nearly impossible for the projected 450,000 patients in Florida to have access to this medicine."
Added Dr. Dustin Sulak of the American Academy of Cannabinoid Medicine and medical director at Integr8 Health in Falmouth, Maine: "Thousands of patients and their doctors want to know how its possible that one herb can safely and effectively treat so many medical conditions. The answer lies in the endocannabinoid system. Strangely, endocannabinoid physiology is omitted from almost every medical school curriculum. It's time for healthcare providers to discover what researchers know to be the one of the most important physiologic system involved in establishing and maintaining human health."
In addition, Gregory Gerdeman, Ph.D., a neurophysiologist and assistant professor of biology at Eckerd College in St. Petersburg, Florida, will discuss "Mechanisms of Pain Relief Using Cannabis." Gerdeman has received research support from the National Institute on Drug Abuse and the National Science Foundation, and his papers — appearing in top-tier scientific journals like Nature Neuroscience, Trends in Neuroscience and Neuropsychopharmacology — have been cited more than 1,500 times in scientific literature.
Symposium title sponsor CHT Medical, one of seven licensed dispensing organizations, recently started home delivery service to qualified patients. Other event sponsors include CannaKorp, Modern Health Concepts, Americans for Safe Access, Greenspoon Marder, AltMed, The Florida Medical Cannabis Industry Association, TheAnswerPage.com, South Florida Hospital News, and the Epilepsy Foundation of Florida.