Anti-Inflammatory Naproxen Fails to Prevent Alzheimer's Progression, Phase 2 Trial Confirms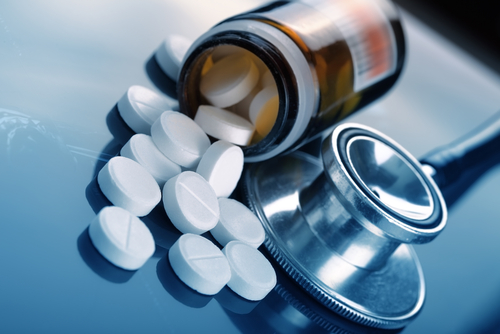 Treatment with naproxen, an anti-inflammatory medication, failed to prevent the progression of Alzheimer's in individuals at risk of developing the disease, results from a Phase 2 clinical trial show.
The results, "INTREPAD: A randomized trial of naproxen to slow progress of presymptomatic Alzheimer disease," were published recently in Neurology.
Alzheimer's disease is characterized by the accumulation of toxic protein clumps in brain cells, which promote neuroinflammation and ultimately lead to cell death. As such, finding ways to prevent inflammation has been hypothesized as a possible way to delay brain cell death and Alzheimer's progression.
Previous studies have suggested that patients who take nonsteroidal anti-inflammatory drugs, commonly called NSAIDs, have a reduced incidence of Alzheimer's disease, at least "in relatively young elderly," researchers wrote.
Researchers at McGill University's Faculty of Medicine in Canada conducted a Phase 2 trial to explore the safety and effectiveness of low-dose naproxen in pre-symptomatic patients at risk of Alzheimer's disease.
Naproxen is an oral NSAID often used in the clinic, which is sold under several brand names including Naprosyn, Anaprox, and Aleve, among others.
The trial, called INTREPAD (NCT02702817), enrolled 195 adult volunteers (mean age 63 years) who had a family history of Alzheimer's, but still did not show signs of cognitive impairment. Participants were assigned randomly to receive 220 mg of naproxen, or a placebo, twice daily for two years.
Participants' progression over time was evaluated using the Alzheimer's Progression Score (APS), which combines imaging, neurosensory, cognitive, and biological markers data. This composite assessment is based on the assumption that changes in each of these parameters is due to changes in the underlying processes that promote Alzheimer's development.
Researchers found that APS scores increased over the two-year trial period in both placebo- and naproxen-treated patients, with no significant difference between the groups.
A more detailed analysis revealed that if naproxen was having any effect, it was a negative one. Those who received naproxen had a faster progression of sensory impairment, as determined by the University of Pennsylvania Smell Identification Test (UPSIT) scores, compared to the placebo group.
Indeed, during the study, three naproxen-assigned participants and one participant taking placebo developed mild cognitive impairment or other suggestive cognitive deficiency, which would be "sufficient to prompt discontinuation of study drug," researchers wrote.
Further analyses combining APS data with known Alzheimer's risk factors, such APOE gene status, age, or sex, did not change any of the previous findings.
Overall, these results have "left us with extreme pessimism regarding any possible role of NSAIDs in Alzheimer's disease prevention,"researchers wrote.
"We think this is the end of the road for the use of NSAIDs for treatment or prevention of Alzheimer's disease, and it suggests a need for caution about using other anti-inflammatory drugs for this purpose," John Breitner, MD, professor at McGill University and senior author of the study, said in a university press release.
Publishing negative results is still relevant for the clinical and scientific community, he added, as it provides proof this approach is not the way to go and other therapeutic avenues should be explored.
"The world desperately needs a way to prevent this horrible disease," said Breitner, who is founding director of the Centre for Studies on Prevention of Alzheimer's Disease at the Research Centre of the Douglas Mental Health University Institute. "And many other avenues are being investigated."