Neurotrope's Bryostatin Appears to Improve Cognition in Patients with Moderate to Severe Alzheimer's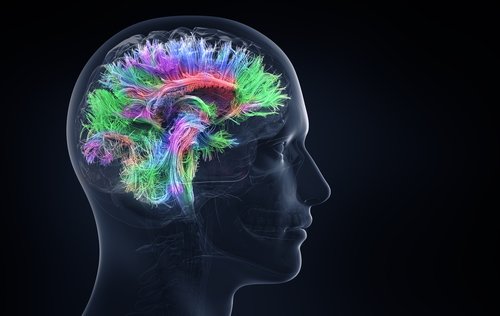 Neurotrope's investigational drug bryostatin might improve cognition and the ability of patients with moderate to severe Alzheimer's disease to care for themselves, according to a Phase 2 trial.
The placebo-controlled trial (NCT02431468) evaluated the safety, tolerability, and effectiveness of bryostatin in 147 people with Alzheimer's disease (AD). Patients underwent a 12-week treatment with two dose levels of bryostatin (20 or 40 micrograms) or a placebo, followed by a post-treatment evaluation at week 13.
The primary efficacy endpoint of the study was the post-treatment change on the Severe Impairment Battery (SIB), an assessment scale widely used in Alzheimer's drug trials to evaluate dementia. Two sets of patients were evaluated: all patients who received bryostatin and had at least one efficacy/safety evaluation at 13 weeks, called the modified intent-to-treat (mITT) population; and patients in the previous group and who completed the 13-week evaluation (completer population).
Results reported by Neurotrope indicate that bryostatin (20 micrograms), administered every two weeks, met the pre-specified primary endpoint in the completer population, but not in the mITT population. This means that among the 113 patients who completed the protocol, those who were treated with bryostatin saw an improvement in the SIB scale compared to those treated with a placebo.
However, while the 90 patients in the mITT population had an increase in the SIB of 1.2, this was not a statistically significant improvement when compared to patients treated with a placebo.
Secondary endpoints included activities of daily living, neuropsychiatric inventory, and Mini-Mental State Exam. In the analysis of daily living activities, which was assessed using the Alzheimer Disease Cooperative Study Activities of Daily Living Inventory Severe Impairment version (ADCS-ADL-SIV), the results showed that among patients in the mITT population, there were statistically significant changes in the ADCS-ADL between those treated with bryostatin and those treated with a placebo. The analyses of the other secondary endpoints are still ongoing.
"The results of this relatively small randomized, double-blind, placebo-controlled study of Bryostatin-1 shows that Bryostatin-1 has the potential to positively impact the lives of these severely debilitated patients with moderate to severe [Alzheimer's], a population that is in dire need of new therapies, especially drugs with a new mechanism of action," Susanne Wilke, Neurotrope's CEO, said in a press release.
"We are excited to take the next steps in advancing the development of Bryostatin-1 to treat this serious disease that every year becomes a larger and larger public health burden in the U.S. and around the world. Additional development, with a path to Phase 3, is clearly warranted."
The efficacy of bryostatin was established in addition to standard of care, as most patients were already taking donepezil and/or memantine, two drugs commonly used for Alzheimer's disease.
In terms of safety, the incidence of adverse reactions was similar between patients treated with bryostatin and placebo. Fewer patients in the 20 microgram dosing group reported adverse reactions compared to patients in the 40 microgram dose group.
"These results, which show improvement in patients with moderate to severe Alzheimer's disease, the population that is generally recognized as the most difficult to treat, provide exciting evidence of a new therapeutic approach potentially could rejuvenate synaptic networks in the brain," said Daniel Alkon, president and chief scientific officer of Neurotrope. "Improvements across the range of important manifestations of the underlying neurodegenerative disease, as shown in this Phase 2 study, could potentially represent a shift in the paradigm to treat Alzheimer's disease."
Bryostatin-1 is a protein kinase C (PKC) modulator. What is particularly interesting about bryostatin is that it is produced naturally by a marine invertebrate organism – Bugula neritina — and is retrieved from the ocean after being isolated from other organic materials.
Neurotrope said that in studies with Alzheimer's animal models, the compound was shown to be effective in generating new synapses, or connections between neurons, preventing neuronal death, and anti-amyloid, anti-tau metabolism (the two proteins connected to Alzheimer's), offering the potential to improve cognition, memory and behavior in patients.
The Phase 2 trial follows a Phase 1/2 clinical trial (NCT02221947) that evaluated the preliminary safety, efficacy, biological effects and properties of bryostatin in 15 patients with Alzheimer's.