Novel Brain Implant Shows Potential as Alzheimer's Treatment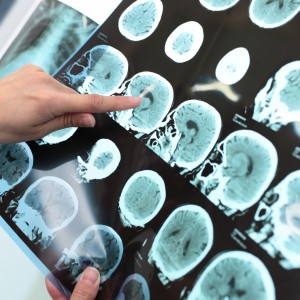 A research team from the Karolinska Institutet in Sweden tested a new therapy for Alzheimer's disease whereby patients received an implantable therapy that encourages the growth of a specific type of nerve cell that helps prevent the degradation of neurons.
Alzheimer's disease is driven by an early breakdown of cholinergic nerve cells, which is normally controlled by a particular nerve growth factor (NGF). NGF is a group of proteins that maintain cell function. However, when there is a decline in innate NGF levels, the cholinergic nerve cells start degrading and the patients overall condition deteriorates.
The researchers introduced NGF into the brains of patients with Alzheimer's disease using NGF-producing cell capsules. Through stereotactic surgery, these capsules were placed in the basal fore-brain, the main location of active cholinergic cells. These capsules are designed to release the NGF molecule for cellular uptake, preventing the degradation characteristic of dementia and other neurodegenerative diseases.
The study titled "Changes in CSF cholinergic biomarkers in response to cell therapy with NGF in patients with Alzheimer's disease" is published in the journal Alzheimer's & Dementia.
A total of 6 patients took part in the experiment. To measure if the NGF release would have an effect on the cholinergic nerve cells, the team analyzed the presence of certain markers of functioning cholinergic cells. The process implies that the cell system interconnects with acetylcholine, and then produces ChAT, an enzyme that exists inside and outside the nerve cells. In the study, the researchers were able to develop a method that enables the measurement of ChAT in the cerebral spinal fluid.
"Our results show that when the patients received NGF, there was a significant increase in ChAT in the CSF," said Dr. Taher Darreh-Shori, one of the researchers involved in the study. "The patients that exhibited this increase were also those that responded best to the treatment. Our PET scans also showed an increase in cholinergic cell activity and metabolism in the brain."
Additionally, compared to untreated patients, the team observed a reduction over time in the rate and severity of memory impairment. With the NGF therapy, there was an improvement in cholinergic functionality, however, the researchers said the results must be cautiously interpreted.
"The results are promising, but must be treated with circumspection as only a few patients participated in the study," says principal investigator Professor Maria Eriksdotter. "So our findings will have to be substantiated in a larger controlled study using more patients."