Phase 3 Trial of AXS-05 to Treat Agitation in Alzheimer's Likely by Year's End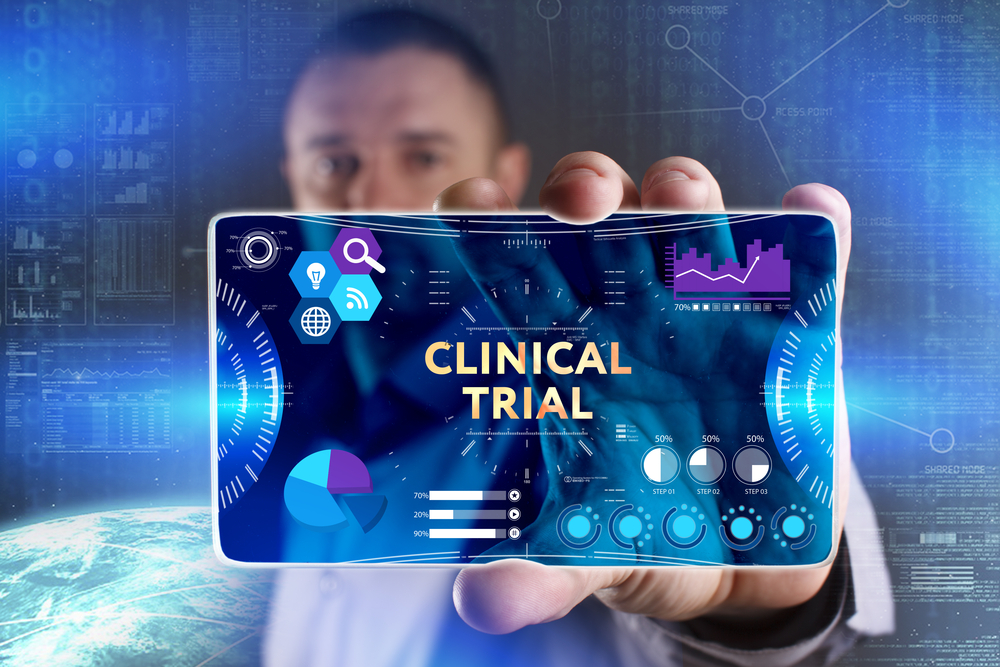 Axsome Therapeutics announced plan to soon open a Phase 3 clinical trial of AXS-05, its investigational oral treatment for Alzheimer's disease-related agitation, after U.S. Food and Drug Administration (FDA) officials confirmed an earlier study was pivotal.
Results from this new efficacy trial, to open before year's end, are expected to support a new drug application (NDA) seeking regulatory approval of AXS-05 from the FDA.
Feelings of agitation are common symptoms of Alzheimer's, experienced by up to three-quarters of people with the disease.
"Alzheimer's disease agitation is very distressing to patients and their families," Herriot Tabuteau, MD, CEO of Axsome, said in a press release.
"If successfully developed, AXS-05 has the potential to address this serious, prevalent, and debilitating condition, for which there is currently no approved treatment," Tabuteau added.
AXS-05 has two active components: dextromethorphan and bupropion.
Dextromethorphan, which is commonly used as a cough suppressant, works by modulating the activity of neurotransmitters (signaling molecules in the brain) that are believed to impact behavior and cognition in people with Alzheimer's, including glutamate, serotonin, and norepinephrine.
Bupropion, an antidepressant, also affects the activity of neurotransmitters. It is believed to stabilize dextromethorphan, increasing its effectiveness.
Top-line results from the Phase 2/3 ADVANCE-1 clinical trial (NCT03226522) showed that AXS-05 was generally safe and well-tolerated by Alzheimer's patients. Treatment significantly eased agitation — as assessed with the Cohen-Mansfield Agitation Inventory (CMAI) — with significantly more people given AXS-05 showing a clinical response (defined as a 30% or greater change in CMAI scores), compared with those given placebo (73% vs. 57%).
Based on these results, AXS-05 was designated a breakthrough therapy by the FDA. This designation' supports further development work by including increased guidance from the FDA. In this case, Axsome reported that the FDA at a meeting confirmed that favorable results of an additional Phase 3 trial, comparing AXS-05 tablets with a placebo, would likely support an NDA.
"Axsome is very pleased with the FDA feedback from our recent Breakthrough Therapy meeting, which confirms a streamlined path to NDA submission for AXS-05 in Alzheimer's disease agitation, including the pivotal status of our completed ADVANCE-1 trial and the need for only one additional placebo-controlled efficacy trial," Tabuteau said.
Th upcoming  trial will follow a randomized-withdrawal design: first, all participants will be given AXS-05 in an open-label manner. Then, those patients who respond to treatment will be randomly assigned, in a double-blind manner, to either continue treatment with AXS-05 or switch to a placebo.
The basic idea behind this study design is to see whether those who initially experience a benefit stop stop doing so when moved to a placebo, indicating that the therapy itself is effective — as opposed to results being due to a placebo effect.
"The randomized-withdrawal design of this additional Phase 3 trial may simultaneously improve signal detection and mitigate placebo response," Tabuteau said. "We remain on track to initiate this trial before year end."