Proposal That Medicare Covers Aduhelm Only for Trials Sparks Outrage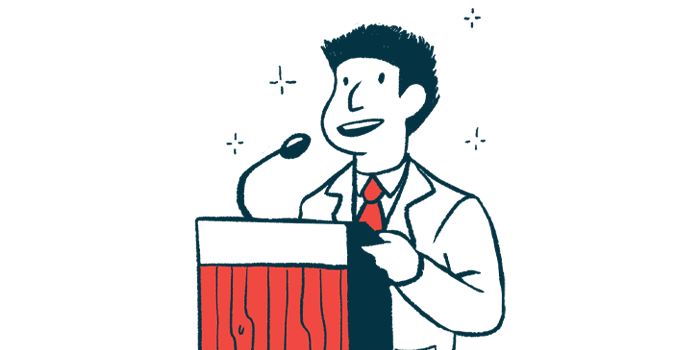 A new proposal in the U.S. that Medicare cover the cost of Aduhelm (aducanumab) only for people enrolled in qualifying clinical trials has been met with outrage from the Alzheimer's Association and decried by Biogen, which developed the treatment alongside Eisai.
Issued by the U.S. Centers for Medicare and Medicaid Services (CMS), the proposed National Coverage Determination would also apply to other monoclonal antibody therapies that work in the same manner as Aduhelm — a recently approved therapy for Alzheimer's disease — by targeting amyloid plaques in the brain that are characteristic of Alzheimer's. Medicare is the national program that provides health insurance to people 65 and older in the U.S.
"CMS has proposed an evidence-based coverage policy after experts reviewed all relevant publicly available evidence and feedback received from stakeholders," Chiquita Brooks-LaSure, CMS administrator, said in a press release.
However, Harry Johns, CEO of the Alzheimer's Association, stated the draft decision "is shocking discrimination against everyone with Alzheimer's disease, especially those who are already disproportionately impacted by this fatal disease, including women, Blacks and Hispanics."
"With this approach, access to treatment would now only be available to a privileged few, those with access to research institutions, exacerbating and creating further health inequities," he added.
In a separate press release, Biogen stated the proposal would drastically limit the availability of Aduhelm, noting that even the largest clinical trials for Alzheimer's only have a few thousand patients and stressing that participation in trials is often dependent on the person already having access to robust medical resources.
Biogen stated the requirement "would be duplicative of robust efficacy and safety data collection efforts already in place." The company continues to collect data from earlier studies of the medication, and is planning to launch a large Phase 4 clinical trial in the coming months.
The U.S. Food and Drug Administration (FDA) gave accelerated approval to Aduhelm last June, and revised the medication's label soon after to specify its use only in early disease. The move has sparked considerable controversy, prompting resignations from members of an FDA advisory committee and initiating a congressional investigation.
Early clinical trials had shown that Aduhelm can clear amyloid plaques from the brain, which was the basis for the FDA's accelerated approval. Some trials have shown that the medication can slow the decline in cognitive function for patients with early Alzheimer's, but in other studies the medication had no clear benefit in terms of cognitive decline.
Aduhelm's safety profile has also raised some concerns.
"This proposed National Coverage Determination is the result of robust evidence analysis conducted through a thorough review process that found while there may be the potential for promise with this treatment, there is also the potential for harm to patients," said Lee Fleisher, MD, chief medical officer and director of the Center for Clinical Standards and Quality at CMS. "This harm may range from headaches, dizziness, and falls, to other potentially serious complications such as brain bleeds."
"We believe that any appropriate assessment of patient health outcomes must weigh both harm and benefit before arriving at a final decision," Fleisher said. "Therefore, based on the public comments submitted previously and evidence CMS reviewed, the potential for harm, and important questions that remain, we have determined that coverage with evidence development through clinical trials is the right decision for Medicare patients, clinicians, and caregivers."
The proposal is available online and open to public comment, which can be submitted online for 30 days. After reviewing all comments received, the CMS will announce its final decision by April 11.
The Alzheimer's Association seeks a change to the proposal to "ensure equitable access for all who could benefit from FDA-approved treatments," Johns said. "The Alzheimer's Association calls on CMS to not only listen, but hear the needs of people living with dementia and their caregivers."
"People living with Alzheimer's disease deserve the same access to therapies given to those living with other conditions like cancer, heart disease and HIV/AIDS. For those in the Administration to treat those with Alzheimer's disease differently than those with other diseases is simply unacceptable," Johns added.