Seelos Gears Up for Pilot Study in Australia Testing SLS-005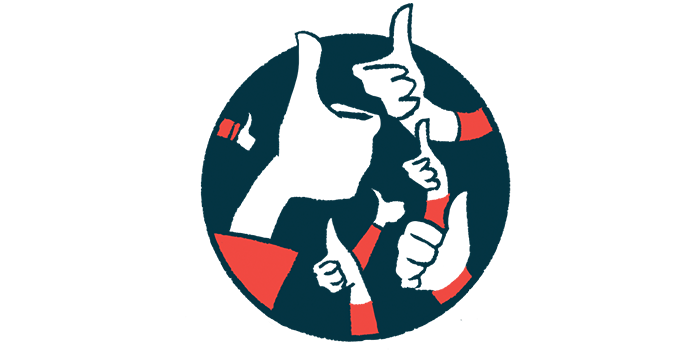 Seelos Therapeutics is gearing up for a pilot study, in Australia, testing SLS-005 (trehalose) — its investigational therapy for people with Alzheimer's disease — after receiving an acknowledgment letter from the country's regulatory body for clinical trials.
The letter, from the Australian Government Department of Health Therapeutic Goods Administration (TGA), was issued after the company notified the agency of its intent to conduct a pilot study of SLS-005. The TGA is responsible for regulating treatments, including prescription medicines, in Australia — and the country allows U.S. companies to begin clinical trials as a way of expediting studies of new therapies, according to Seelos.
"We expect to gain evidence and important insights into the suitability of SLS-005 in the treatment of these neurological conditions, which are so physically, emotionally and financially devastating to patients and their families," Raj Mehra, PhD, chairman and CEO of Seelos, said in a press release.
The pilot study is designed to test an intravenous (into-the-vein) infusion of 90.5 milligrams per milliliter (mg/mL) in people with Alzheimer's.
SLS-005 is a sugar made up of two molecules of glucose that is able to cross the blood–brain barrier. This barrier is a semi-permeable membrane that shields the brain from potentially toxic substances in the blood, but also can prevent medications from reaching the brain.
The sugar is thought to work by activating transcription factor EB, known as TFEB, a protein that controls the way a cell copies genetic information related to the cellular process autophagy.
Autophagy is the cell's method of removing unwanted molecules by breaking them down into building blocks that can be reused and built upon to make new molecules. This process is important for the removal of the two misfolded proteins — beta-amyloid and tau — that clump together to form the toxic deposits in the brain that cause the death of nerve cells in Alzheimer's patients.
According to Mehra, "autophagy has been implicated in degradation of other misfolded protein aggregates as well."
SLS-005 also can stabilize those misfolded proteins, thus preventing them from clumping together. Previous work in animal models showed that SLS-005 was able to reduce both clumping and the buildup of misfolded proteins. 
"Trehalose's activity in Alzheimer's disease is unique as it inhibits both the beta-amyloid pathology and tau aggregates in preclinical rodent models," Mehra said. "This activity appears to be intraneuronal, occurring within the cell, which differs from the antibody-focused therapies. Both amyloid precursor protein and tau oligomers are cytoplasmic within the cell." Of note, the cytoplasm is the fluid that fills the inside of a cell, excluding its nucleus.
Activating TFEB provides a therapeutic target not only for Alzheimer's but also for a number of other neurological diseases caused by a buildup of protein clumps.
In line with this idea, the company also received the green light to start a separate study (ACTRN 12621001755820), called a basket study, that will test the safety of SLS-005, and assess how well it works, in about 22 patients with varying neurological disorders. The basket study will involve up to four adults with amyotrophic lateral sclerosis, known as ALS, up to 10 with Huntington's disease, and up to four with spinocerebellar ataxia type 3, also known as Machado–Joseph disease.
The study will be open label, meaning that both researchers and patients are aware of the therapy being given. Besides side effects and serious adverse events, the researchers will look at response rates and the effects of the therapy on disease progression and severity.
According to Seelos, Australia has proven a welcoming site for proposed clinical trials.
"The TGA, and the Australian Government's Research and Development Tax Incentive provide a very attractive opportunity for small US biotech companies to initiate clinical trials in Australia in an effort to expedite the initiation of studies and utilize the country's strong clinical trial capabilities," Seelos stated.