Slow Walking, Cognitive Issues May Predict Alzheimer's Risk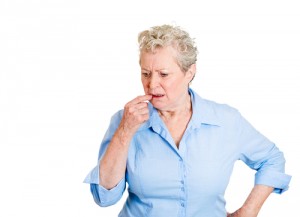 A simple test that measures how fast people walk and whether they have cognitive issues can determine how likely they are to develop dementia, which includes diseases such as Alzheimer's, within 12 years. These are the conclusions of a study led by scientists at the Albert Einstein College of Medicine of Yeshiva University and the Montefiore Medical Center.
The study, led by neurology and geriatrics professor Joe Verghese and published on July 16th in the journal Neurology (the official journal of the American Academy of Neurology), involved thousands of older people from 17 different countries. Its aim was to report the prevalence of motoric cognitive risk syndrome — a newly described predementia syndrome characterized by slow walking and cognitive complaints — in multiple countries, as well as its association with dementia risk.
Researchers analyzed motoric cognitive risk syndrome prevalence in individual data from 26,802 adults without dementia and disability aged 60 years and older from 17 countries. In addition, they examined the risk of incident cognitive impairment and dementia associated with motoric cognitive risk in 4,812 individuals without dementia.
[adrotate group="3″]
Results showed that 2,808 of the total number of patients met motoric cognitive risk criteria. The prevalence of this risk was higher with older age, but there were no gender differences. Researchers found that motoric cognitive risk allowed them to predict the risk of developing incident cognitive impairment in the pooled sample, while it also predicted dementia. Furthermore, the results persisted even after excluding participants with possible cognitive impairment, accounting for early dementia, and diagnostic overlap with other predementia syndromes.
Although they emphasize that slower walking is not by itself sufficient to determine whether a person has predementia, these findings led researchers to conclude that motoric cognitive risk is common in older adults, and is a strong and early risk factor for cognitive decline, ultimately leading to diseases such as Alzheimer's. In addition, the team noted, this clinical approach can be easily applied to identify high-risk seniors in a wide variety of settings. This means that this could be an important tool in low and middle income countries that have less access to sophisticated and costly technology.