Sulbutamol, for Respiratory Ills, Seen to Improve Blood Flow in Brain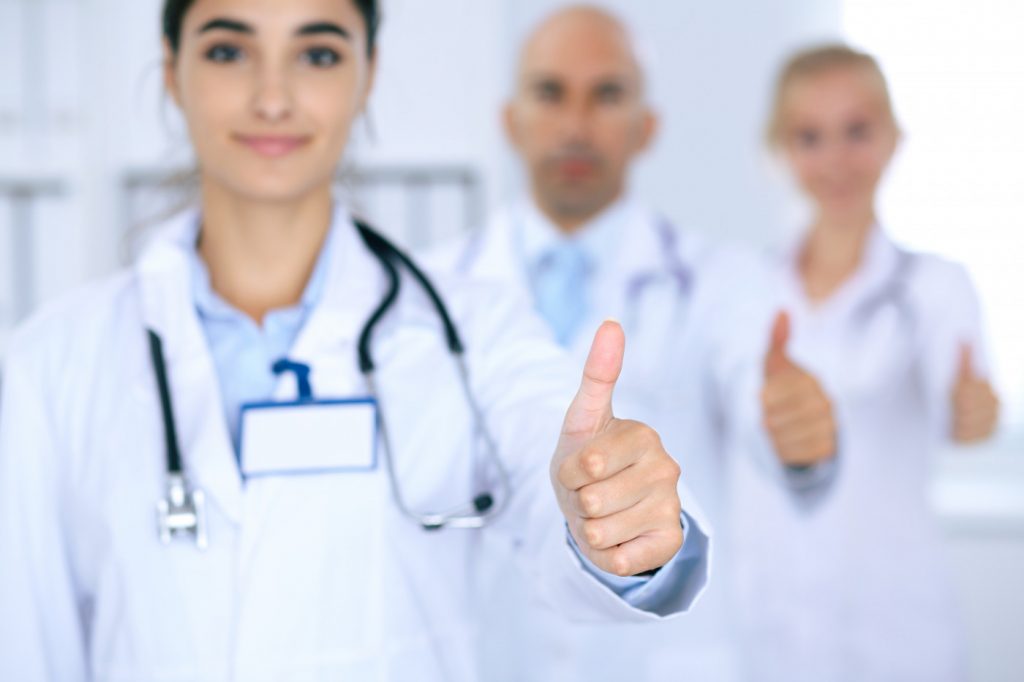 Use of salbutamol significantly improved blood flow — a measure of cerebral perfusion, or the steady flow of nutrients and oxygen via the blood to brain tissue — in healthy people in a Phase 1 trial, according to data from CuraSen Therapeutics, the investigative therapy's developer.
Poor cerebral perfusion is associated with cognitive decline and diminished neuronal activity, and is considered an early sign of Alzheimer's disease.
These results were presented at the 15th International Conference on Alzheimer's and Parkinson's Diseases, held virtually on March 9–14.
People with neurodegenerative diseases such as Alzheimer's experience a loss of critical nerve cells, affecting among other things the levels of certain brain chemicals. Disease symptoms include loss of memory and altered mood, both poorly managed by existing treatments.
"Our goal is to restore diminished adrenergic [related to adrenaline] activation, re-establish cognitive performance and arousal, and potentially halt or reverse the underlying disease pathology and progression," Anthony Ford, PhD, CEO of CuraSen, said in a press release.
Salbutamol, also known as albuterol (and sold under various brand names, including Salbutamol), is an inhalation therapy for respiratory diseases like asthma, bronchitis, and emphysema. It is a short-acting bronchodilator that works by relaxing and opening the airways to the lungs, making breathing easier.
The therapy is a selective beta2-adrenergic receptor agonist — compounds that bind to a receptor and activate it, mimicking a biological response. These receptors are present both on the smooth muscle of the bronchi and in the brain.
CuraSen's early trial evaluated the effects of three doses of salbutamol (0.3, 0.9 and 1.8 mg), as an IV infusion, on cerebral perfusion —  the blood pressure gradient that directly influences blood flow in the brain —  in 12 healthy volunteers.
Because of the connection between Alzheimer's and poor cerebral perfusion, "[p]harmacological restoration of these functions may lead to breakthrough therapeutics," said Gabriel Vargas, MD, PhD, chief medical officer of CuraSen Therapeutics.
Participants who received the highest dose of salbutamol were also given nadolol, a beta blocker used to treat hypertension, to counter associated Salbutamol side effects such as tremor, high blood sugar (hyperglycemia), or low potassium levels (hypokalemia).
Researchers used a non-invasive technique, MRI imaging with arterial spin labeling (ASL), to monitor brain perfusion before and after treatment.
Results showed that the highest dose of salbutamol significantly increased, by 27.4%, blood flow in the thalamic region of the brain, an area important to cognitive processes. This effect which was not observed at lower doses.
Pre-treatment with nadolol (10-40 mg) also worked to prevent an elevated heart rate and other side effects in these people without altering salbutamol's effect on blood flow.
"These data show that we preserve the perfusion impact in the brain, an encouraging result that supports CuraSen's clinical hypothesis," Vargas said.
"This study underscores the impact that beta adrenoceptor agonism can impart on brain perfusion and function," Ford added.
CuraSen is also evaluating other beta agonists, with potentially greater brain penetration, as potential therapies. It plans to present this early work, reported to "demonstrate a robust global increase in perfusion, as well as evidence of cognitive benefit," at an upcoming scientific meeting.