New Strategy May Help Identify Those with Mild Cognitive Impairment at Risk to Develop Alzheimer's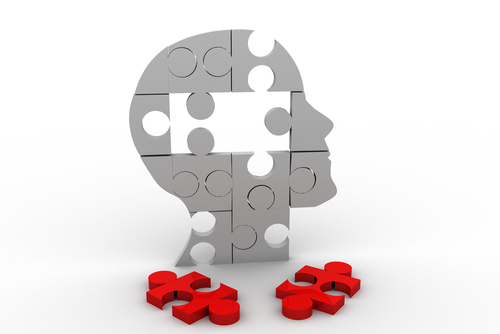 A newly developed strategy may help researchers identify which people with mild cognitive impairment are likely to develop Alzheimer's disease.
The study, "Utilizing Semantic Intrusions to Identify Amyloid Positivity in Mild Cognitive Impairment," was published in the journal Neurology.
There is a critical need to develop disease-modifying treatments for Alzheimer's disease (AD), particularly before patients experience significant multisystem degeneration.
To be able to treat patients earlier on, it is necessary to identify those at a higher risk of developing Alzheimer's. However, traditional cognitive assessments are limited and not sensitive or specific enough to detect early cognitive deficits associated with the disease.
"Developing more sensitive and effective measures to tap the earliest Alzheimer's changes in the brain is essential for providing earlier and more effective treatment, to better understand the neuropathology of the disease, and to monitor emerging interventions," David Loewenstein, Ph.D., professor of psychiatry and behavioral sciences at the University of Miami Miller School of Medicine, said in a press release.
Researchers studied 88 patients with amnestic mild cognitive impairment (aMCI), a type of memory problem where 8 out of 10 people develop Alzheimer's disease within seven years.
Of these, 34 people had underlying, prodromal (early) Alzheimer's disease by history and amyloid- positive scans. Amyloid-beta is a protein that when present in higher levels in the brain promotes the development of Alzheimer's disease.
Among the 54 aMCI participants who were negative for amyloid-beta, 29 were classified as having a clinical course suggestive of Alzheimer's but suspected non-Alzheimer's pathology or "SNAP." The remaining 25 amyloid-negative patients had major depression, anxiety or other psychiatric disorders; cerebral infarctions; diffuse Lewy Body disease, or other non-Alzheimer's neurologic conditions.
Researchers wanted to understand whether semantic intrusion (SI) errors — specific breakdowns in memory associated with preclinical Alzheimer's — occur more often in those with aMCI who are positive for amyloid-beta (Amy+) than in those with clinical symptoms of aMCI-AD with negative amyloid-beta (SNAP) or patients with other cognitive diseases (Amy-).
To assess semantic intrusion errors, researchers used the Loewenstein-Acevedo Scales for Semantic Interference and Learning (LASSI-L). The LASSI-L is a new "cognitive stress test" in which researchers ask patients to read 15 words presented individually; the categories are fruits, musical instruments, and articles of clothing (five words per category).
After reading all 15 words, the individual is asked to recall them. After that, the participant is presented with each category cue and asked to recall the words belonging to that category.
Next, researchers present 15 different words from the same three categories. Participants then must recall these new words to measure their "proactive semantic interference" (PSI). PSI is defined as an impairment in the learning of new items caused by previous learning of items in the same semantic category.
Researchers also present the second word list again, and repeat the recall. This part of the test examines failure to recover from PSI (frPSI) — the ability of patients to recover from proactive semantic interference.
Amy+ patients committed significantly more semantic intrusion errors, indicating that measures of PSI and frPSI were able to distinguish between Amy+, SNAP and Amy- groups.
"The association of the LASSI-L with amyloid positivity makes it useful in the clinical evaluation of preclinical Alzheimer's disease and for appropriate recruitment for clinical and prevention trials," Loewenstein said. "This also provides an effective and inexpensive way of screening at-risk populations."
The team believes this new strategy "may represent a specific, noninvasive test successful at distinguishing cases with true AD from those with SNAP."
PSI and frPSI intrusion scores were also highly correlated with reduced volumes in various parts of the brain including the entorhinal cortex (an area of the brain that functions as a widespread network for memory, navigation and the perception of time), superior temporal regions (an area responsible for processing sounds), and supramarginal gyrus (the part of the brain that interprets tactile sensory data and is involved in perception of space and limbs location).
No such associations were observed in SNAP individuals, suggesting its specificity in patients with early Alzheimer's disease.
Researchers now want to compare progression on the LASSI-L to brain biomarkers such as MRI, fMRI and PET scans, as well as new agents that assess pathology in the brain.
"We are assisting our national and international institutional partners in developing this cognitive stress test for their investigations and clinical practice," Loewenstein said.