Tests to More Easily Diagnose Alzheimer's Cleared for Use in US
2 assays by Roche measure disease protein markers in cerebrospinal fluid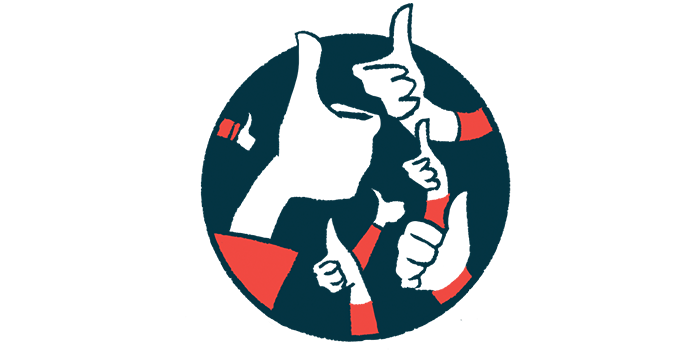 The U.S. Food and Drug Administration (FDA) has cleared for use tests designed by Roche to measure the levels of two Alzheimer's disease biomarkers — beta-amyloid and phosphorylated tau — in cerebrospinal fluid (CSF), the fluid surrounding the brain and spinal cord.
Roche reported that these assays, which will be more accessible and lower cost, are intended to help support an earlier and more accurate Alzheimer's diagnosis when used in combination with other clinical assessments. They cannot be used alone to make a final diagnosis.
The Elecsys beta-amyloid (1-42) CSF II (Abeta42) and the Elecsys Phospho-Tau (181P) CSF (pTau181) tests are indicated for adults, ages 55 and older, who are being evaluated for Alzheimer's disease or other disorders associated with cognitive impairment.
Both CSF assays currently are registered in 45 countries, including those that accept the CE Mark, an indicator that a product meets the health, safety, and environmental protection standards for Europe.
Roche's tests to guide diagnosis in people suspected of having Alzheimer's
"The Elecsys AD CSF assays have the potential to guide more people with suspected Alzheimer's disease towards a diagnosis than ever before," Thomas Schinecker, CEO of Roche Diagnostics, said in a company press release.
"As we are starting to see exciting results for new potential Alzheimer's treatments, reliable tests that have been clinically validated will be critical in ensuring the right patients are identified and able to benefit from them," Schinecker said.
Alzheimer's is often diagnosed based on exclusion, meaning that cognitive, laboratory, and imaging tests are run to rule out other possible diagnoses first.
"Globally, up to 75% of people living with Alzheimer's disease have not been diagnosed, and those who have often report a long and complicated process," Schinecker said.
As a consequence, patients wait longer to get access to disease-modifying treatments, which data show work best when initiated as early as possible.
Alzheimer's is marked by the abnormal buildup of amyloid-beta and phosphorylated tau proteins in the brain. This begins early on in the disease course and contributes to nerve cell death.
As such, levels of these proteins are considered early biomarkers of Alzheimer's.
PET scans are one way of measuring amyloid-beta buildup in the brain, helping to improve diagnostic accuracy, but those scans are expensive and may not be widely available. They also rely on the use of radioactive materials.
Roche developed its Elecsys Alzheimer's biomarker platform to help measure the levels of disease-associated markers in a faster, cheaper, and potentially more accessible way.
"They also offer detection of multiple biomarkers from one draw, with no radiation and potential to detect Alzheimer's pathology in early stages," Roche reported.
From a CSF sample, the Abeta42 assay measures the levels of beta-amyloid 42, a version of the protein prone to toxic accumulation in Alzheimer's. The pTau181 assay measures the phosphorylated tau 181 that similarly builds up in the neurodegenerative disease.
A ratio of pTau181 to Abeta42 that's at or below a certain threshold is considered consistent with a negative beta-amyloid PET scan. In other words, that person is considered not likely to have Alzheimer's.
Conversely, a ratio above the cut-off would be consistent with a positive PET scan, indicating the possibility of Alzheimer's.
Together, the assays achieve 90% concordance with amyloid PET imaging, according to Roche.
Doctors can use the output from the biomarker assays along with other clinical evaluations to definitively diagnose a patient. But a positive pTau181/Abeta42 test does not establish an Alzheimer's diagnosis without support from other clinical tests.
Both assays will be available to run on cobas, the company's platform of fully automated immunoassay analyzers, Roche stated.
These assays were designated breakthrough devices by the FDA in 2018, a designation intended to speed their development toward regulatory clearance.
Another Elecsys assay still in development at Roche, the amyloid plasma panel, was given FDA breakthrough device designation last year. This test aims to measure blood levels of pTau181, as well as the presence of the apolipoprotein E4 protein that constitutes the most common genetic risk factor for Alzheimer's.