Video Games May Be the 'Apple a Day' for Keeping Alzheimer's at Bay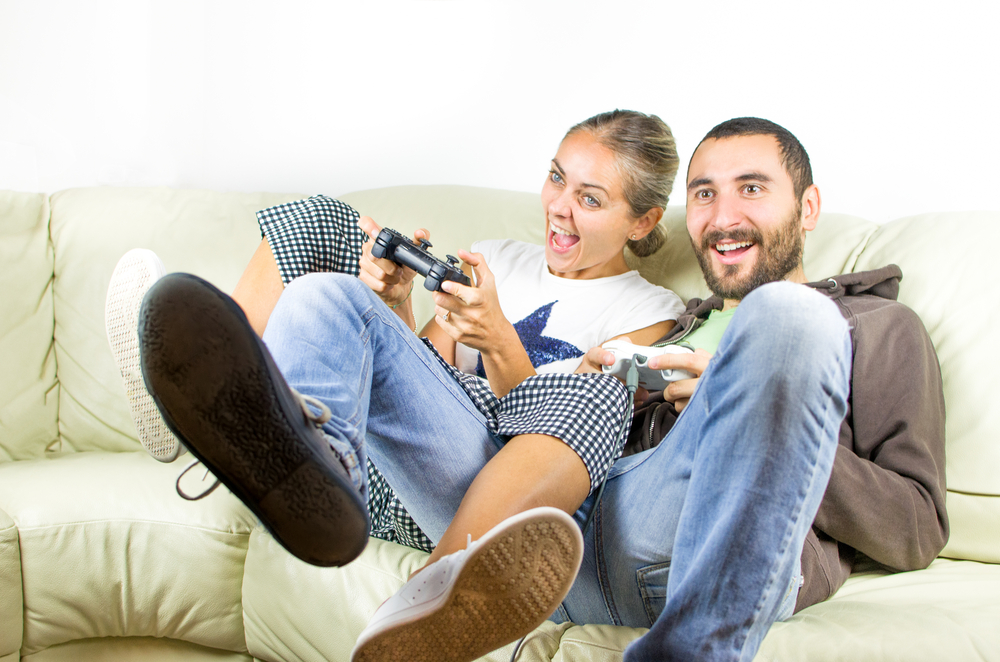 DKR Fund 2014 grant recipient Dr. Chandramalika Basak, of the Center for Vital Longevity (CVL) at the University of Texas at Dallas, has discovered through her studies that playing video games can have a positive effect on cognitive abilities, brain structure, and brain function.
The research was funded by the grant from the Darrell K Royal Research Fund, which annually provides funding grants to five Texas-based researchers dedicated to increasing understanding of and finding a cure for Alzheimer's disease. Dr. Basak, last year's recipient, used her grant to continue to study the positive effects that video games have on cognitive abilities, brain structure and brain function. Over the past several years, she and her research colleagues have discovered that playing both action and strategy games keeps the mind sharp and greatly enhances one's learning and memory skills. Strategy game training, in particular, can reduce cognitive skill impairment in such areas as multitasking, immediate memory, and reasoning. Study participants provided by investigators with optimal strategies to improve game learning showed greater functional connectivity.
"Video games are a tool to exercise your cognitive skills in an engaging manner. Because video games are so enjoyable, many subjects do not even realize how much time they were spending sharpening their mind," says Dr. Basak in a release. "Many also play online games with their friends in different locations, so this virtual platform provides some much needed social interaction between the subjects."
Thus far, Dr. Basak has used her DKR funding to collect data on healthy aging adults and is currently collecting data on patients with Mild Clinical Impairments (MCI), with the objective of demonstrating how different types of gaming can be associated with successful cognition in older adults.
In November, the DKR Fund hosted two events with a targeted goal of raising $1 million. Approximately $800,000 had already been raised in 2015, so the DKR Fund is hoping to meet or exceed the nominal goal. The 2015 grant recipients were announced on Nov. 5 at the "Edith Royal 90th Birthday Bash," gala held at Hotel Granduca in Austin, and the following evening the DKR Fund hosted members of the Legacy Council at Arlyn Studios.
Darrell K. Royal, former football coach and Athletic Director of The University of Texas at Austin, is one of college football's legends and a celebrated figure in state lore. Over several decades. Coach Royal touched thousands and thousands of lives, including those of many who never played on his teams, attended the University of Texas, or even played any sports. Coach Royal's ability to use his name and reputation to make a difference in the lives of children in need, struggling artists, and now people across the country impacted by Alzheimer's disease, are his greatest legacy. (Coach Royal died in 2012, at age 88, of the disease.)
The Darrell K. Royal Research Fund for Alzheimer's Disease, established in 2012, builds on that legacy of lasting significance in honor of a man whose many contributions are beyond measure. The DKR Fund is taking a leading role in increasing national awareness of a widely feared but little understood disease — which has no cure and no drugs available to alter the its course. (The DKR Fund is also helping advance the pace of research into traumatic brain injury.) For more information, visit: www.dkrfund.org
The Center for Vital Longevity (CVL), founded in 2010, is a UT Dallas research center housing scientists studying how aging affects the brain and mind, and researching ways to maintain cognitive health for life. CVL researchers are also working to develop methods for early detection of age-related neurodegenerative disorders that include Alzheimer's.
Other research conducted at the Center includes studies of how the brain supports memory, and of other fundamental cognitive processes. The Center's facilities include several research laboratories. Brain imaging studies are conducted at the Advanced Imaging Research Center on the nearby campus of the University of Texas Southwestern Medical Center.
Sources:
Darrell K Royal Research Fund
Center for Vital Longevity (CVL) at the University of Texas Dallas
CultureMap Austin