98% of Patients with Novel Protein Develop Alzheimer's Disease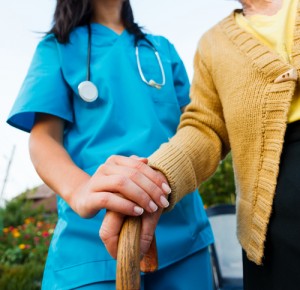 As a result of new research conducted at the Mayo Clinic, patients with Alzheimer's may all commonly share a newly discovered protein called TDP-43 as a potential cause for their disease, in addition to the well-known amyloid and tau proteins. Dr. Keith Josephs at the Mayo Clinic was the lead expert on the study and discussed TDP-43 at the Alzheimer's Association International Conference in Copenhagen on July 16th.
At the Mayo Clinic, 342 brain autopsies revealed that people with TDP-43 were ten times more likely to have dementia at the time of death than those without it. "This is very important," asserted Laurie Ryan from the National Institute on Aging, which funded the study, in a news report.
TDP-43 is already associated with other nervous system disorders: amyotrophic lateral sclerosis (Lou Gehrig's disease) and frontotemporal dementia. Similar to amyloid, TDP-43 is found in both healthy and diseased individuals, but an abnormal form of the protein causes problems in certain areas of the brain where it makes ball-like deposits.
Of the 342 patients studied, 57% had the abnormal form of TDP-43. Less than 5% of the healthy population is expected to have abnormal TDP-43. Of the 57% with the protein, 98% showed signs of dementia. The remaining population without the protein had a dementia rate of only 81%.
"If there are 2 million people walking around this country with Alzheimer's but they're not showing any symptoms of it, think of how major that is," said Dr. Josephs. "If you have this protein, you're guaranteed to have symptoms. If you do not, you have a 20 percent chance you won't show symptoms even though you have the disease [as defined by amyloid in the brain]."
To put these results into a clinical perspective, it may be possible to diagnose Alzheimer's by imaging TDP-43 in the brain, as has been done for tau and amyloid. Scientists at Massachusetts General Hospital conducted a 56-patient study that found tau buildup in the brain, as identified through imaging modalities, correlated with memory decline of the living patients. An experimental product from Eli Lilly & Co. was used for tau imaging.
"I think it will transform the field," said Dr. Clifford Jack, from the Mayo Clinic. Tau is a better indicator of Alzheimer's than is amyloid, which can also be imaged on live patients rather than after death.
Imaging tau and amyloid–and perhaps even TDP-43–may be vital to reducing the prevalence of dementia. If identified in its early stages, dementia progression can be slowed and sometimes prevented. For patients with late-stage dementia, developing treatments may improve quality of life, and Dr. Joseph's work adds one more therapeutic target to the list for treatment options.