AL001 May Deliver Lithium's Benefits for Dementia With Less Toxicity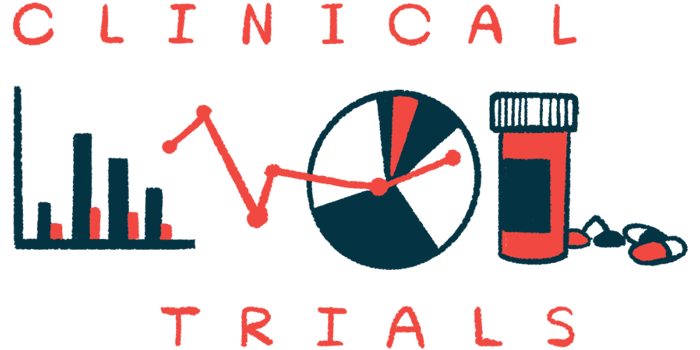 Alzamend Neuro's experimental oral therapy for dementia related to Alzheimer's disease may deliver the benefits of marketed lithium-based treatments but with fewer side effects, data from a completed Phase 1 trial show.
A 150 milligrams (mg) dose of the therapy, called AL001, led to similar levels of lithium in the blood as a 300 mg capsule of marketed lithium carbonate, according to the company.
AL001 was found safe and well-tolerated in healthy participants, with no clinical signs of heart malfunction, serious adverse events, or reported deaths, which confirms the trial's prior top-line data.
The findings support the effectiveness of AL001, given at a much lower dose, which would help lessen potential side effects and reduce or eliminate the need for frequent blood sampling to monitor lithium levels.
"This is excellent news for the 3+ million Americans currently taking lithium-based treatments," Stephan Jackman, CEO of Alzamend, said in a press release.
AL001 (also known as LiProSal) is an ionic cocrystal of lithium that delivers lithium via an engineered combination with L-proline and salicylate. In this formulation, lithium is expected to be safer and effective at much lower levels than the existing lithium-based treatments.
"We see the possibility of providing the benefits from AL001 containing lithium at up to 50% of the currently approved lithium carbonate dosage, with the potential for better outcomes and elimination of the need for lithium therapeutic drug monitoring," Jackman added. "Moreover, the data confirm AL001's potential as a replacement of the current lithium-based treatment and may provide a treatment to the over 40+ million Americans suffering from Alzheimer's, Bipolar disorder, Depression and PTSD [post-traumatic stress disorder]."
Evidence suggests that lithium can help treat and even prevent Alzheimer's. Studies in an Alzheimer's mouse model showed that treatment with AL001 prevented cognitive impairment, depression, and irritability. It also enhanced learning and memory when compared with other lithium formulations.
Clinical data support the therapeutic benefits of lithium in preserving cognition and delaying dementia, while reducing disease biomarkers.
In the Phase 1 trial, participants received a single dose of AL001 containing lithium in an amount equivalent to 150 mg lithium carbonate. This dose, administered three times daily, has been previously established as appropriate for Alzheimer's treatment.
The trial's goals were to determine the safety, tolerability and pharmacokinetics (the movement into, through, and out of the body) of AL001.
These findings will now inform the design of a Phase 2 trial to test multiple ascending doses in Alzheimer's patients.
"We look forward to swiftly initiating a Phase 2 multiple ascending dose study involving Alzheimer's patients in the second quarter of 2022," said Jackman.
As lithium has been marketed for more than 35 years for several medical disorders with an established safety profile, the regulatory and development timeline for AL001 will likely be reduced.