Trials into Possible Treatment for Agitation in Alzheimer's Patients to Continue, Avanir Says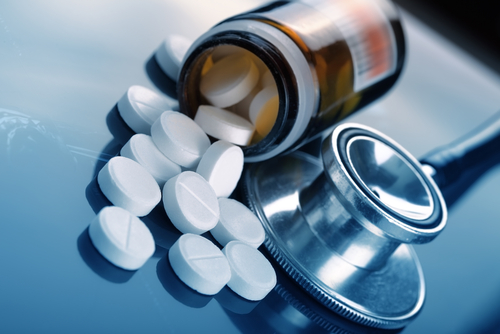 A potential oral treatment for agitation due to Alzheimer's dementia, AVP-786,  will continue in advanced clinical testing after a fuller analysis of data from two completed Phase 3 trials, Avanir Pharmaceuticals said.
Their results were conflicting, with one trial showing a significant easing of agitated behaviors in patients given a certain dose while the other did not.
AVP 786 is designed to be a second-generation version of Avanir's Nuedexta, a two-drug combo approved to treat pseudobulbar affect — sudden and uncontrolled outbursts of laughing or crying without any obvious reason.
Like Nuedexta, AVP-786 is a combination of dextromethorphan and quinidine, but it also contains deuterium, an isotope of hydrogen.
Dextromethorphan is the component acting on the central nervous system (brain and spinal cord). It is also an over-the-counter cough suppressant that affects brain signals that trigger the cough reflex. Quinidine sulfate is a medicine that affects the way the heart beats and is used to treat abnormal heart rhythms.
Deuterium, added to the dextromethorphan molecule, is thought to work with quinidine to help increase the availability of dextromethorphan in the body by slowing its metabolism.
Although its exact mechanism of action is not fully known, researchers believe that AVP-786's penetration into the brain leads to the activation and repression of certain neuronal pathways that help to ease agitation.
The two Phase 3 studies assessed the efficacy, safety, and tolerability of AVP-786 in treating moderate-to-severe agitation associated with Alzheimer's dementia. These trials enrolled over 900 patients, 50–90 years old and living in either community or institutional care settings, across multiple sites in the U.S. and elsewhere.
In the first study (NCT02442765), a two-part trial, 410 people were randomized to one of two unidentified doses of AVP-787 or a placebo. The treatment was given orally twice daily for six weeks in part one. Patients randomized to the therapy remained on their assigned dose for six more weeks in part two. Those initially given a placebo were re-randomized to AVP-787 or placebo for these additional six weeks.
The second study (NCT02442778) randomized 522 patients to one of two unidentified doses of AVP-786 or placebo for 12 weeks.
The primary outcome for both trials was the change from baseline (the beginning of the study) to week 12 (total treatment period) in the Cohen-Mansfield Agitation Inventory (CMAI), which assesses the frequency of agitated behaviors in patients.
Preliminary results of the first trial showed that one of the two doses tested significantly relieved agitated behaviors in people with Alzheimer's dementia, as reflected by a significant reduction in the CMAI score. The other dose did not.
A review of results from the second trial, however, showed that AVP-786-treated patients at either dose did not experience a statistically significant change in agitated behaviors compared to those given a placebo.
Most common side effects seen in treated patients (prevalent in more than 5%) were falls, urinary tract infection, headache, and diarrhea. Overall mortality was low and not considered related to the treatment.
A more recent and "detailed analysis" of these studies' results, however, led Avanir to decide to continue with its clinical plans for AVP-786 in treating agitation due to Alzheimer's dementia.
Reasons — the findings of this later analysis — were not specified in the press release announcing the decision.
"We took some time to analyze the full set of data from the first two studies of the company's phase 3 clinical development program, and to explore the best path forward. The resulting decision is to continue our ongoing phase 3 clinical trial and start additional phase 3 activity next year," Wa'el Hashad, president and CEO of Avanir, said in the release.
A third Phase 3 trial (NCT03393520) is now open and enrolling up to 412 eligible Alzheimer's patients at sites across the U.S. and Europe. It, too, is a 12-week safety and efficacy study in people randomized to one of two doses of  AVP-786 or placebo. More information can be found here.
A fourth trial is expected to begin in 2020.
"Avanir is looking forward to advancing our research. There is a significant unmet medical need for treating agitation in patients with Alzheimer's dementia, as currently there are no FDA-approved treatments," said Sanjay Dubé, MD, vice president of Research & Development, and head of Clinical Development & Scientific Strategy at Avanir.
The U.S. Food and Drug Administration (FDA) placed AVP 786 on fast track  development in 2015, supporting studies into its potential to treat agitation in people with Alzheimer's. Avanir is also developing the compound to possibly treat schizophrenia and other behavioral disorders.