Biogen Submits Final Protocol for Phase 4 Aduhelm Study to FDA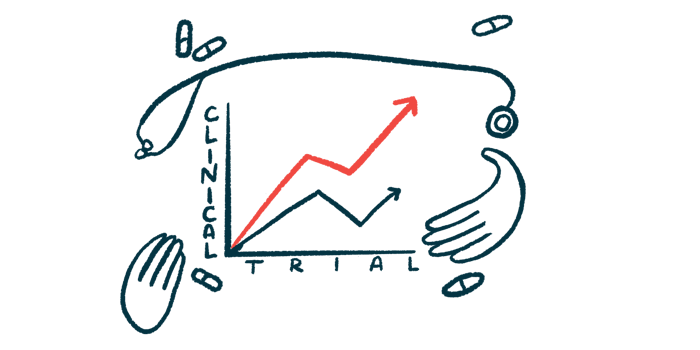 Biogen, the co-developer of Aduhelm (aducanumab) has submitted the final protocol for ENVISION — the Phase 4 post-marketing study of the therapy in early Alzheimer's disease — to the U.S. Food and Drug Administration (FDA) for review and approval, the company has announced.
Screening of the first patient is expected in May, according to Biogen's press release. The study will be completed within about four years.
The placebo-controlled ENVISION trial was a requirement by the FDA following its accelerated approval of Aduhelm in June 2021 for people with early-stage Alzheimer's. Delivered as an into-the-vein infusion, clinical data showed that Aduhelm reduced amyloid-beta clumps in the brain, a hallmark of Alzheimer's.
Under the accelerated approval, Biogen has nine years to market Aduhelm before completing the post-marketing study to confirm its clinical benefits.
Biogen has already indicated it is committed to increasing the trial's participant diversity and intends to enroll at least 18% of participants in the U.S. from African American and Latinx communities.
"Our unwavering commitment is to ensure that the trial is completed swiftly and that the diversity of patients in it reflects that of Americans diagnosed with early Alzheimer's disease," Samantha Budd Haeberlein, PhD, head of neurodegeneration development at Biogen, said. "We plan to work hand-in-hand with underrepresented communities and Alzheimer's disease groups to achieve our diversity and inclusion goal."
Biogen has set three main strategies to increase participation among historically underrepresented patients. These include:
addition of clinical sites and staff across communities with diverse patient populations
support identification, outreach, and engagement of underrepresented communities
work closely with community and patient groups, such as the National Minority Quality Forum, to enhance awareness, education, and access to research about Alzheimer's
Aduhelm, developed by Biogen alongside Eisai, is an antibody-based therapy designed to remove toxic clumps of beta-amyloid protein, believed to cause the death of nerve cells in the brains of people with Alzheimer's.
ENVISION seeks to enroll around 1,500 people with mild cognitive impairment due to Alzheimer's disease or mild Alzheimer's disease with confirmed amyloid-beta clumps.
Its primary aim will be measured by the Clinical Dementia Rating–Sum of Boxes (CDR-SB) at 18 months after treatment initiation — a test to assess cognition and function commonly used in clinical trials evaluating early symptomatic Alzheimer's patients. Data will also be collected and analyzed after a long-term follow-up of up to 48 months.
Secondary goals include changes in amyloid and tau clumps – another protein that forms toxic clumps in the brains of those with Alzheimer's — as assessed by positron emission tomography (PET) imaging, as well as the Alzheimer's Disease Assessment Scale-Cognitive Subscale (ADAS-Cog 13).
Also included will be the Alzheimer's Disease Cooperative Study–Activities of Daily Living Inventory–Mild Cognitive Impairment Version (ADCS-ADL-MCI), the Integrated Alzheimer's Disease Rating Scale, the Mini-Mental State Examination (MMSE) and the Neuropsychiatric Inventory (NPI-10).