Blood Markers May ID People Most Likely to Gain Cognitively with Aerobic Exercise, Study Reports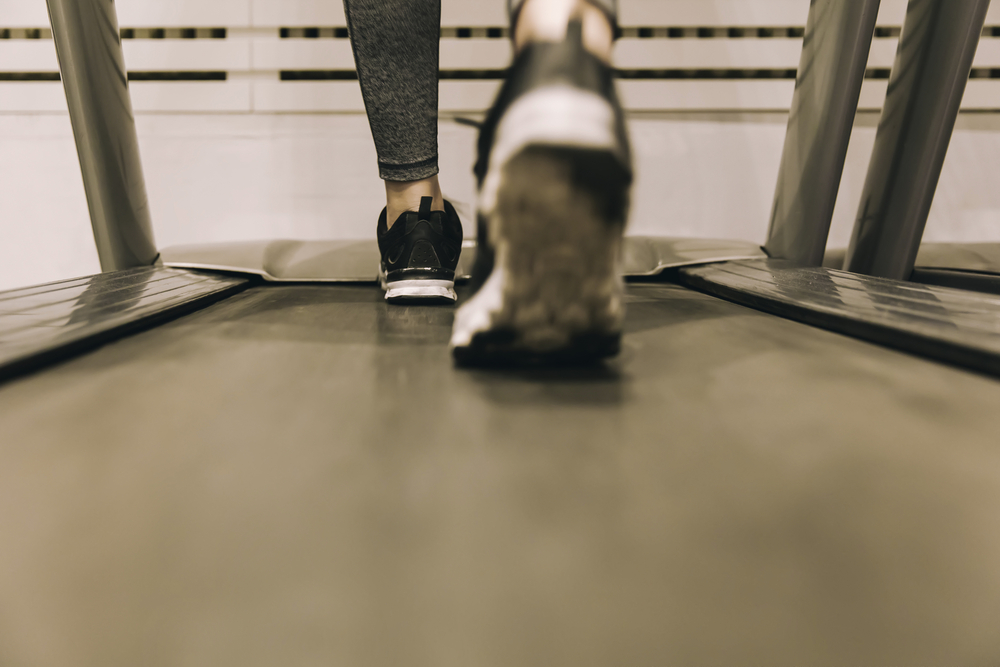 Blood levels of certain molecules— metabolites and amino acids — may help to identify people with Alzheimer's disease who are more likely to improve their cognitive skills in response to aerobic exercise, a study suggests.
These results were shared in the poster "Plasma Metabolites to Predict Response to Exercise in Alzheimer's Disease" presented during the recent 71st AACC Annual Scientific Meeting & Clinical Lab Expo in Anaheim, California.
Evidence suggests that physical exercise may help to preserve cognition in Alzheimer's patients and reduce the accumulation of amyloid plaques — one of the hallmarks of the disease — in the brain.
"Exercise treatment is a very promising intervention for Alzheimer's patients and is even an effective treatment for cognitive impairment in patients without Alzheimer's," Danni Li, PhD, an associate professor at the University of Minnesota and the study's senior author, said in a press release.
Several Phase 3 trials are testing the potential benefits of exercise in Alzheimer's disease. However, patients' response to exercise varies, and effective tools that can help spot those patients most likely to respond best to this therapeutic approach would be helpful.
"[We know] that not everyone responds to exercise in the same way, so we want to use this research to develop a test to see who is going to respond better to exercise treatment. This is in line with the model of precision medicine, and finding the right person who will respond to the right therapy," Li said.
The Minnesota team evaluated changes in Alzheimer's patients' metabolites — small molecules that are produced by the cell's metabolism and enter blood circulation — that were previously associated with cognitive performance in older adults.
They used blood samples from the FIT-AD trial (NCT01954550), which is assessing the effects of a six-month, individualized and moderate-intensity cycling intervention (20-50 minutes of exercise, three times a week) on cognition and neurodegeneration in 96 people with mild-to-moderate Alzheimer's. Patients, ages 66 and older, were assigned to either a cycling group or a low-intensity stretching/range of motion exercise group as controls. After the exercise program concluded, all were followed for another six months.
Researchers analyzed blood samples from 26 study participants and measured the levels of 188 metabolites at the trial's start and again after 12 months. Patients' cognitive skills were also evaluate at the study's beginning and end using the Alzheimer's Disease Assessment Scale-Cognition (ADAS-Cog), developed to assess the effectiveness of antidementia treatments.  The aim was to identify exercise-induced changes in the levels of metabolites that correlated with a therapeutic benefit in patients.
From among the 188 metabolites, researchers identified two fat molecules (phospholipids called lysoPC a C18.2 and PC aa C40.6) and five amino acids (the building blocks of proteins; specifically here: isoleucine, leucine, methionine, tyrosine, and valine) whose levels were linked to changes in cognition after 12 months.
Specifically, the team saw that higher levels of PC aa C40.6 and the five amino acids were predictors of better cognitive responses to exercise, as were lower levels of lysoPC and C18.2.
"This study identified potential plasma metabolites that may have synergistic interaction with exercise in cognitive response to aerobic exercise," the researchers wrote.
"A future follow-up study with a bigger sample size is necessary to establish the ability of these metabolites to predict cognitive responses to aerobic exercise treatment in [Alzheimer's]," they added.