Blood Pressure Treatment May Aid Cognition in Very Early Alzheimer's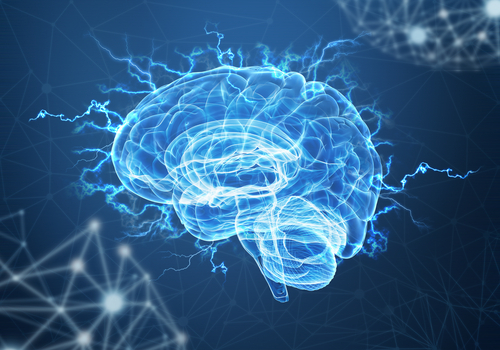 A new analysis of data from a Phase 3 clinical trial testing the blood pressure medication nilvadipine supports evidence that its use helps to slow cognitive decline in Alzheimer's patients with very mild, very early stage disease.

This finding was reported earlier  — the trial ended in 2016 — but results then looked at the entire trial population, ranging from people with very early to moderate disease. Supporting the earlier findings may aid in repurposing nilvadipine to prevent the disease in people at risk and to treat very early stage patients.
They also again found evidence of  "a greater cognitive decline" in people with moderate Alzheimer's treated with nilvadipine, compared to those in this group given a placebo.
The study, "The Influence of Baseline Alzheimer's Disease Severity on Cognitive Decline and CSF Biomarkers in the NILVAD Trial,"  was published in the journal Frontiers in Neurology. 
People with Alzheimer's, the most common neurodegenerative disease, have chronic brain inflammation alongside high levels of toxic forms of two proteins, called amyloid and tau, in the brain. The accumulation of these proteins disrupt and damage neurons.
Nilvadipine is a dihydropyridine calcium channel blocker approved to treat hypertension (high blood pressure) in several European countries and Japan, but not in the U.S.
Previous studies in animal models of Alzheimer's found that nilvadipine also has anti-inflammatory properties, and was able to lower amyloid and tau protein levels in the animals' brains.
A Phase 3 clinical trial, called NILVAD (NCT02017340), took place across Europe to test nilvadipine as a potential Alzheimer's treatment. It enrolled  497 patients with mild to moderate Alzheimer's disease, who were randomly assigned to either nilvadipine or placebo tablets once a day for 18 months (72 weeks).
An analysis of this trial's primary goals — changes study start in the 12-item Alzheimer's Disease Assessment Scale–cognitive sub-scale 12 (ADAS-Cog 12), which includes memory, orientation and language skills, and the Clinical Dementia Rating scale sum of boxes (CDR-sb) scores — across the entire population showed that only treated patients with very early and very mild disease benefited.
These results "require further examination to better understand why nilvadipine treatment appears to alter the disease course in very mild [Alzheimer's disease]," the study noted.
A team with the Roskamp Institute in Florida divided NILVAD patients into groups based on disease stage: very mild (very early stage), mild, and moderate disease.
These researchers then re-analyzed trial data, based on participants' Alzheimer's severity at the study's start, to evaluate changes in cognition, including memory, language, and praxis domains.
"Frequently, the same drugs that have failed in combined mild and moderate populations have suggested cognitive benefits for subjects in mild AD [Alzheimer's disease], when the extent of amyloid and tau pathologies are considerably lower than in moderate AD," they wrote.
Data showed that, compared to very mild Alzheimer's given a placebo, those at the same very early stage but treated with nilvadipine (0.8 mg tablet) had lesser cognitive decline at 52 and 78 weeks. This included a slower decline in memory and loss of language skills.
But, they added, these findings are limited because this "stratification of the study population into very mild, mild and moderate AD [Alzheimer's disease] was unplanned and therefore exploratory."
Those with moderate Alzheimer's disease treated with nilvadipine experienced a greater cognitive decline compared to those given a placebo.
"Understanding how this drug may be beneficial in very early stage patients is obviously important for further development of new treatments for Alzheimer's Disease," Michael Mullan, executive director of the Roskamp Institute, said in a press release.
Higher levels of toxic forms of the amyloid protein were seen in the brains of mild Alzheimer's patients taking nilvadipine  compared to those on placebo, although the difference did not reach statistical significance. Patients with moderate Alzheimer's  had higher levels of both amyloid and tau in their brains compared to people at this disease stage on a placebo.
"Together, findings from this clinical study … suggest a differential response to nilvadipine treatment in AD related to the severity of the disease at treatment initiation," the researchers wrote.
"The development of drugs for Alzheimer's Disease has been fraught with multiple late-stage clinical failures," Mullan said, "but one area of consensus which has emerged is that for effectiveness of many experimental drugs the treatment must start very early in the disease process.
"I believe we are seeing the same effect with this treatment, and we must endeavor to increase both the potency and early use of such medicines," he added.
The Roskamp scientists were given funding by the National Institutes of Health to work on developing a next-generation medication for Alzheimer's based on nilvadipine.
"The possibility that Nilvadipine may impact the three main pathologies of Alzheimer's disease (amyloid, tau and neuroinflammation) makes it potentially very useful among current therapies," said Rudolph Tanzi, a neurology professor at Harvard Medical School.
"While more trials are needed, the hope is this drug will ultimately be effective for both presymptomatic prevention and treating early-stage patients," he added.