Non-invasive Neurostimulation Device Wins FDA's Breakthrough Status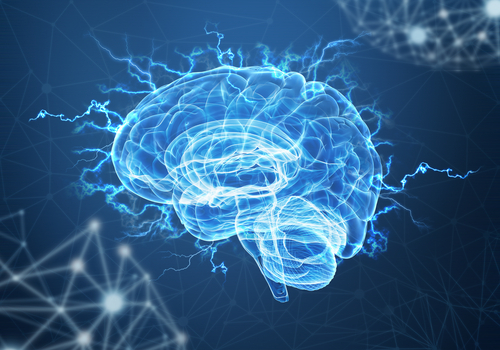 Cognito Therapeutic's neurostimulation device — a next-generation digital therapeutic designed to treat memory and cognition symptoms in Alzheimer's disease — has been granted a breakthrough device designation by the U.S. Food and Drug Administration (FDA).
The device, part of a new class of disease-modifying digital therapies, uses proprietary, non-invasive neurostimulation technology developed by Massachusetts Institute of Technology professors.
"I am encouraged by Cognito's innovative approach," Allan Levey, MD, PhD, professor and chairman of the department of neurology at Emory University and director of the Emory Goizueta Alzheimer's Disease Research Center, said in a press release.
"This strategy translating recent advances in non-invasive modulation of brain activity with sensory stimulation with light and sound has the potential to be an urgently needed safe, non-invasive, and effective treatment for millions of individuals with Alzheimer's disease," Levey said.
The device uses gamma frequency technology — called GENUS, for gamma entrainment using sensory stimuli — as a way to stimulate the brain in a non-invasive way. This can be done as an auditory (via sound) or visual (via light) stimulation.
In mouse models of Alzheimer's disease, researchers had already observed that, prior to the onset of cognitive decline, the brain showed a pattern of altered brain waves, namely in the gamma frequency. In humans, this specific frequency is a pattern of neural oscillation with a frequency between 25 and 140 hertz, and is correlated with different aspects of cognition, such as working memory or attention.
In these animal models, stimulating the brain in a non-invasive manner — using a flickering light and/or sounds — with gamma waves lessened several Alzheimer's symptoms.
The neurostimulation correlated with a reactivation of the neuroprotective effects of microglia, the immune cells of the brain, along with a reduction in amyloid-beta plaques and tau tangles, key hallmarks of the disease. Of note, such plaques are clumps of misfolded proteins that form in the spaces between nerve cells, while these tangles are abnormal accumulations of the tau protein that collect inside neurons.
Cognito launched the Overture trial (NCT03556280) in 2018 to evaluate the combination of auditory and visual GENUS, compared with a sham treatment, in 60 people with Alzheimer's or mild cognitive impairment due to the disease. Participants were given the treatment daily, for one hour, over the course of six months; this was followed by a one-month safety follow-up visit.
"There is an urgent need to develop new therapies for patients with Alzheimer's," said Tom Megerian, MD, PhD, chief medical officer at Cognito.
"The Breakthrough Designation is recognition of the strength of clinical evidence for our lead product, which demonstrated that Alzheimer's patients in the treatment arm exhibited improved cognitive and functional outcomes compared to placebo," Megerian said.
"It is exciting to see the results of a novel approach to treating AD [Alzheimer's disease] that attacks the disease on three fronts, by addressing both the pathological accumulation of tau and beta amyloid while also using non-invasive neuromodulation to effect the restoration of neurological function," he said.
A second trial, called Etude (NCT03661034) compared different dosing regimens in 20 people with the disease, or with mild cognitive impairment due to Alzheimer's. The different dosing schedules included receiving the neurostimulation therapy for one hour once per day, for one hour twice per day, for one hour every other day, and for 30 or 120 minutes (two hours) twice per day.
FLICKER (NCT03543878), a third study, evaluated the tolerability of the combination of auditory and visual stimulation for one hour per day for 10 people with mild cognitive impairment. Half of the participants received eight weeks of GENUS while five received four weeks of no intervention followed by four weeks of treatment.
The FDA's Breakthrough Devices program is meant to expedite the review of medical devices that have the potential to be an effective treatment or diagnostic tool for life-threatening or irreversibly debilitating diseases. This designation allows these devices to reach the market faster.
"We are thrilled to receive this FDA designation for our lead product in Alzheimer's, based on promising outcomes in multiple clinical studies to date," said Brent Vaughan, the CEO of Cognito Therapeutics.
"This marks a significant milestone for Cognito Therapeutics as we advance a new generation of digital therapeutics with drug-like mechanisms of action to effect disease modification," Vaughan said.
"We look forward to working with the agency to develop our product for the millions of patients with neurodegenerative disorders, beginning with Alzheimer's disease," he added.