Dosing Begins in 3rd Phase 1 Study of AlzeCure's ACD856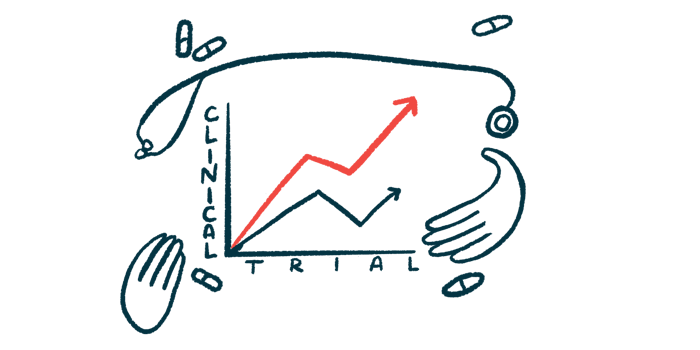 The first patient has been dosed in a Phase 1 study that will test multiple ascending doses of ACD856, AlzeCure Pharma's lead therapeutic candidate for Alzheimer's disease.
According to a company press release, the trial — the third Phase 1 study testing the oral ACD856 experimental therapy — is proceeding according to plan, with results expected by June 2022. Its main goal is to evaluate the tolerability and safety of ACD856 after repetitive dosing, as well as to determine early efficacy by looking at brain activity.
"It is satisfying that the clinical development program is proceeding according to plan and that we have now begun this follow-up phase I study where we will evaluate repeated dosing of ACD856", said Martin Jönsson, CEO of AlzeCure Pharma AB.
ACD856, developed using the NeuroRestore platform, was designed to improve cognitive function by enhancing neurotrophin signaling in the brain. Neurotrophins are proteins that help regulate the development and maintenance of nerve cells, and whose levels are impaired early in Alzheimer's disease.
Following a first Phase 1 study assessing the candidate therapy's pharmacokinetics — how a medication moves throughout the body — a second Phase 1 study investigated ACD856's tolerability and safety when administered as single ascending doses.
The results, announced in August, showed that the therapy was well-tolerated and had a good bioavailability, which means it is able to be absorbed and used by the body. These findings supported its further clinical development as an oral medication for Alzheimer's, AlzeCure said.
"In August, we reported data from our SAD [single ascending doses] phase I study, where we evaluate single administrations of ACD856 at different doses, which showed that the candidate drug has good tolerability and is suitable for further clinical development such as oral treatment of, among other things, Alzheimer's disease," said Jönsson.
"I am very much looking forward to the continued development of ACD856 and in the next step to initiate early efficacy studies," he added.
In previous preclinical studies, ACD856 significantly increased the levels of key neurotransmitters in the hippocampus of rats and improved memory in these animals. The hippocampus is a brain area involved in memory processing,
Moreover, ACD856 affected different phases of memory formation and was able to fully reverse age-induced cognitive impairment to a level comparable to young mice.