Elayta Shows Potential for Improving Brain Cell Activity in Alzheimer's, Trial Results Show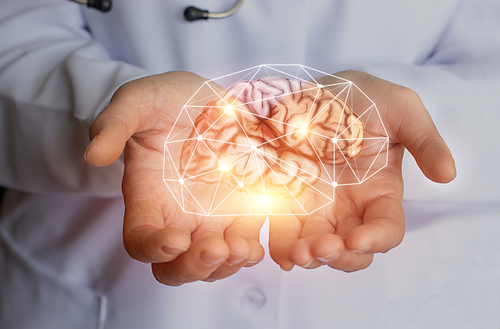 Cognition Therapeutics' lead investigative therapy Elayta (CT1812) shows promise in improving the activity of brain cells in patients with Alzheimer's disease, according to the results of a Phase 1b/2a trial.
Elayta is a small molecule that displaces amyloid-beta oligomers formed in Alzheimer's disease from their binding sites, or receptors, on nerve cells in the brain. Preclinical data showed that treatment with this therapy can stop memory loss in animal models of Alzheimer's.
The Phase 1b/2a trial (NCT02907567) included 19 patients with mild-to-moderate Alzheimer's who were randomized to receive one of three tested doses of Elayta — 90, 280 or 560 mg — or a placebo once daily for 28 days.
Researchers analyzed the levels of neurogranin and synaptotagmin, two proteins that play a central role in synaptic function and are thought to be biomarkers of central nervous system synaptic damage.
Previous studies demonstrated that both neurogranin and synaptotagmin are elevated 27% and 52%, respectively, in the cerebrospinal fluid of Alzheimer's patients compared to healthy individuals, as a result of synaptic damage caused by the disease.
Neurogranin was reduced by 33% in patients treated with 90 mg of Elayta compared to baseline (start of trial) levels, and was significantly reduced compared to placebo. And, an analysis of pooled data collected from all treated patients showed that neurogranin was decreased by 17.6%.
The levels of synaptotagmin were also found to be significantly reduced compared to placebo. Patients who were treated with 90 mg of Elayta saw a reduction of 27% and patients treated with 560 mg experienced a reduction of 22% compared to baseline.
These findings were recently presented at the Advances in Alzheimer's and Parkinson's Therapies Symposium, an AAT-AD/PD joint meeting, held March 15-18 in Torino, Italy.
The trial results were featured in an oral presentation titled "Evidence for CT1812 Synaptic Protection in AD Patients: Phase 1b/2a Trial Biomarker Analysis."
"The reductions of neurogranin and synaptotagmin are consistent with a positive effect on synapses in Alzheimer's patients," the researchers wrote.
Previously announced results of the trial revealed that Elayta achieved a greater than 80% concentration of "brain receptor occupancy" at all doses, which was reported to be the minimum level required to ensure treatment effectiveness.
In general, the treatment was found to be safe and well tolerated, with only mild or moderate adverse effects reported.
Cognition Therapeutics is planning to initiate several clinical studies in 2018 to further evaluate Elayta's effectiveness and identify novel biomarkers in Alzheimer's disease patients, according to a press release.
Elayta was granted fast track status in October 2017 by the U.S. Food and Drug Administration as a potential disease-modifying therapy for Alzheimer's disease.