FDA OKs Phase 2/3 Buntanetap Trial for Moderate Alzheimer's
Approval follows Phase 2a results that showed cognition gains, reduced toxicity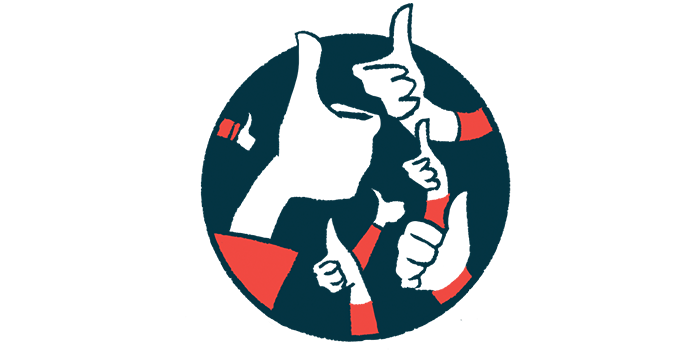 The U.S. Food and Drug Administration (FDA) has greenlit Annovis Bio to conduct a Phase 2/3 trial to test its investigational treatment buntanetap in people with moderate Alzheimer's disease.
The study, expected to start later this year, follows the positive findings from a Phase 2a trial (NCT04524351) where buntanetap reduced the buildup of toxic protein clumps and improved cognition compared to a placebo in early Alzheimer's cases.
"We are very pleased with the clinical progress of buntanetap," Maria L. Maccecchini, PhD, founder, president, and CEO of Annovis Bio, said in a press release.
Buntanetap (previously known as ANVS401 or posiphen) is being developed for Alzheimer's and Parkinson's disease. It works by lowering levels of the toxic clumps that accumulate in nerve cells of people with these neurodegenerative diseases, disrupting the cell's normal function. In Alzheimer's disease, these clumps are made of amyloid-beta and tau proteins.
The therapy inhibits the protein's translation, the process by which the genetic information within the DNA is translated to produce a functional protein.
Data from animal models of Alzheimer's and Parkinson's disease have shown buntanetap reduced inflammation and protected against nerve cell death.
In the Phase 2 trial, 15 people with Alzheimer's were randomly assigned to oral buntanetap (80 mg) or a placebo once daily for 25 days. The trial also included a group of patients with Parkinson's.
Data showed the treatment reduced the accumulation of both amyloid-beta and tau proteins when compared to a placebo. This was accompanied by significant improvements in cognition.
The treatment also improved the integrity and function of nerve cell projections, and reduced inflammation, according to Annovis.
The levels of buntanetap in the blood were in agreement with previous studies and the therapy was deemed safe, meeting both primary and secondary trial goals.
Promising results were also seen for Parkinson's disease, with patients showing improvements in motor and cognitive functions.
"In a Phase 2a clinical trial in AD [Alzheimer's disease] and PD [Parkinson's disease], treatment with buntanetap resulted in statistically significant improvement in motor function in PD patients and cognition in AD patients," Maccecchini said.
The findings supported the launch of additional studies, including the ongoing Phase 1/2 DISCOVER study (NCT02925650) that's assessing multiple daily doses of buntanetap against a placebo in 19 patients with early Alzheimer's, ages 55–89. The study is expected to conclude in December.
A Phase 3 clinical trial (NCT05357989) study evaluating buntanetap for treating early Parkinson's disease is underway.
"With this promising data, we have progressed buntanetap into a Phase 3 trial for the treatment of early PD [Parkinson's disease], and now with FDA authorization, into a Phase 2/3 trial for the treatment of moderate AD. We are on a clinical development pathway to bring forward a promising treatment for both far reaching neurodegenerative indications," Maccecchini said.