Sangamo, Biogen Team Up to Develop Gene Therapies for Neurological Diseases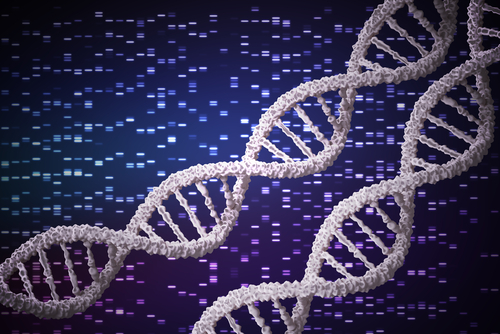 Sangamo and Biogen are partnering up to develop gene therapies for Alzheimer's and Parkinson's disease, as well as another neuromuscular disease target and up to nine undisclosed neurological disorders.
Initially, the collaboration will focus on two molecules in Sangamo's pipeline: ST-501 for tauopathies such as Alzheimer's, ST-502 for synucleinopathies including Parkinson's disease, and a third yet-to-be-disclosed neuromuscular target.
"As a pioneer in neuroscience, Biogen will collaborate with Sangamo on a new gene regulation therapy approach, working at the DNA level, with the potential to treat challenging neurological diseases of global significance. We aim to develop and advance these programs forward to investigational new drug applications," Alfred Sandrock Jr., MD, PhD, executive vice president of research and development at Biogen, said in a press release.
The companies' approach will leverage Sangamo's proprietary zinc finger protein (ZFP) technology, designed to target nearly any sequence in the human genome (the complete set of DNA). ZFPs are a class of transcription factors, or proteins that regulate gene expression by recognizing certain parts of the DNA. Once bound to the target gene, transcription factors can switch it on or off as required by cells.
Gene expression is the process by which information in a gene is synthesized to create a working product, such as a protein.
Delivered via a modified, harmless form of a virus, called an adeno-associated virus, the therapy modulates — either repressing or activating — the expression of key genes involved in neurological diseases. This therapy is being designed as a one-time treatment and routes of administration include intracranial, intrathecal (via the spinal canal), and intravenous (directly into the blood).
In the case of ST-501, the therapy is engineered to target tau DNA, potentially reducing the levels of tau protein and preventing neuronal loss and degeneration. The deposition and aggregation of tau into insoluble fibers in the brain is behind the development of tauopathies, a group of progressive neurodegenerative disorders that include Alzheimer's disease.
In pre-clinical studies, strategies using these gene therapies have shown promising therapeutic effects.
"There are currently no approved disease modifying treatments for patients with many devastating neurodegenerative diseases such as Alzheimer's and Parkinson's, creating an urgency for the development of medicines that will not just address symptoms like the current standards of care, but slow or stop the progression of disease," said Sandy Macrae, PhD, Sangamo's CEO.
"We believe that the promise of genomic medicine in neuroscience is to provide a one-time treatment for patients to alter their disease natural history by addressing the underlying cause at the genomic level," he added.
Under the terms of the deal, Biogen now holds global rights to ST-501, ST-502, and a third undisclosed neuromuscular disease target. Moreover, the company has the exclusive rights to select up to nine additional undisclosed targets over a period of five years.
Sangamo will be responsible for early research for these gene therapies, with the costs shared by both companies. Biogen will take over research aimed at clinical development, regulatory interactions, and global commercialization, assuming responsibility for such costs.
Within the licensing agreement, Biogen will pay Sangamo $350 million upfront. Sangamo is eligible to receive up to $2.37 billion in potential milestone payments, as well as royalties once the therapies are marketed.
Closing of this partnership deal is subject to federal approval under U.S. antitrust laws.