Stroke Therapy Candidate 3K3A-APC Holds Promise for Dementia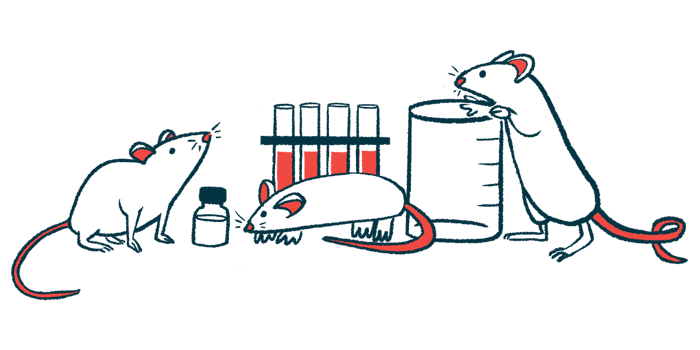 3K3A-APC, an investigational therapy for stroke about to enter Phase 3 clinical testing, may also help to protect the brain against Alzheimer's disease and other forms of dementia.
"Our recent and current data support development of 3K3A-APC for neurological conditions associated with cognitive dysfunction such as Alzheimer's disease and injury to the brain's white matter that results in vascular dementia," Berislav Zlokovic, MD, PhD, said in a press release. Zlokovic is a professor at the University of Southern California and is on the scientific advisory board of ZZ Biotech, which is developing 3K3A-APC.
3K3A-APC is a modified version of a human protein called activated protein C, or APC, which normally helps to lessen inflammation and protect brain cells from damage. Zlokovic co-discovered the brain-protecting effects of APC.
In preclinical studies using a mouse model of the disease, Zlokovic and other scientists showed that treatment with 3K3A-APC improved memory and markedly reduced amyloid-beta plaques, the irregular clumps of protein in the brain that are thought to drive Alzheimer's. The therapy also has been shown to decrease inflammation in the brain — which is found in Alzheimer's and many other neurological diseases — and to improve the health of the brain's blood vessels and blood flow in the brain.
Now, Zlokovic and other scientists tested the investigational therapy in a mouse model of another form of dementia, called vascular dementia. Results were published in the study, "Protection of ischemic white matter and oligodendrocytes in mice by 3K3A-activated protein C," in the Journal of Experimental Medicine.
Vascular dementia is the second most common type of dementia after Alzheimer's. It's caused by obstructions in blood flow to the brain, resulting in cells not getting enough oxygen and nutrients, referred to as ischemic injury.
The researchers tested the effects of 3K3A-APC on white matter — the part of brain tissue that mostly contains connections between brain cells — and oligodendrocytes, or support cells important for maintaining white matter health, in the mouse vascular dementia model.
"We show that 3K3A-APC protects WM [white matter] tracts and oligodendrocytes from ischemic injury" in certain parts of the brain, the team concluded. They also found that this effect was dependent on two proteins in the brain called PAR1 and PAR3.
"The results suggest the drug's potential for treating white matter strokes in humans, possibly including multiple white matter strokes that result in vascular dementia," Zlokovic said.
Results from a Phase 2 clinical trial that tested 3K3A-APC in stroke patients were published in 2019. That trial (NCT02222714) enrolled 110 participants, and findings indicated that the investigational therapy reduced bleeding in the brain by up to 86.5% compared with a placebo.
3K3A-APC's safety and potentially efficacy is being tested in a small Phase 2 (NCT05039268) trial in patients with amyotrophic lateral sclerosis (ALS), and a Phase 3 clinical trial in stroke patients is planned to launch this year. According to USC, the therapy has received fast-track designation from the U.S. Food and Drug Administration.