Vaccine Sparking Immune Reaction Against Toxic Tau Proteins in Trial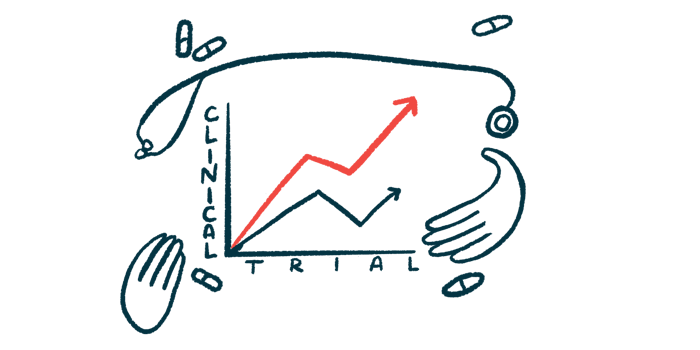 An investigation vaccine for Alzheimer's disease, ACI-35.030 by AC Immune, induced a potent production of antibodies against toxic forms of tau protein — a Alzheimer's hallmark — in patients with early stage disease, interim results of an ongoing Phase 1b/2a trial show.
"These promising results … will be invaluable as we work to further ACI-35.030's clinical development and ultimately fulfill the hopes of clinicians and patients for a therapy that could delay, or even prevent, the onset of AD [Alzheimer's disease]," Philip Scheltens, the trial's lead researcher, said in a press release.
Johannes Streffer, AC Immune's chief medical officer, detailed these findings in the presentation "ACI-35.030, a Novel Anti-phospho-tau Vaccine for the Treatment of Alzheimer's disease: Interim Phase 1b/2a data on safety, tolerability and immunogenicity," at the  14th Clinical Trials on Alzheimer's Disease (CTAD) conference, held in Boston on Nov. 9–12 (page S49). 
Abnormal aggregates of amyloid-beta and tau proteins in the brain fuel the neurodegeneration and cognitive decline that characterizes Alzheimer's.
Specifically, tau proteins undergo chemical modifications — a process called hyperphosphorylation — that result in phosphorylated tau (pTau), a form of the protein that is prone to form complexes known as enriched paired helical filaments (ePHF) or tau tangles.
These toxic forms can accumulate in the cerebrospinal fluid (CSF) years before they are detected by imaging screens. The cerebrospinal fluid or CSF is the liquid that surrounds the brain and spinal cord.
"Pathological [disease-causing] pTau is present in the CSF as a precursor many years before Tau accumulation is detectable via imaging techniques," said Andrea Pfeifer, CEO of AC Immune.
ACI-35.030, developed in collaboration with Janssen Pharmaceuticals, is a liposome-based vaccine, designed to mimic the structure of the toxic tau protein and trigger an immune response against it.
It consists of a lab-made peptide antigen — a molecule capable of inducing an immune response — and a fat-made anchor. By selectively targeting toxic forms of tau protein, ACI-35.030 may help to reduce and prevent its spread within the brain.
In the ongoing, multicenter Phase 1b/2a trial (NCT04445831) patients with early-stage Alzheimer's are randomly assigned to three different doses — low, medium and high — of ACI-35.030 or to a placebo, delivered as intramuscular injections. Each patient group is presently composed of eight people, assigned in a 3:1 ratio to treatment or placebo.
Injections are administered at the study's beginning, after eight weeks, 24 weeks, and 48 weeks (about one year).
The trial is currently enrolling men and women, ages 50 to 75, with mild Alzheimer's or mild cognitive impairment (MCI) due to Alzheimer's and with abnormal levels of a toxic form of amyloid beta, called amyloid beta 42, in the CSF at time of screening. Information for trial sites in Europe and contacts is available here.
Its main objective is to assess the vaccine's safety and tolerability, and to test its potential to induce an immune response against the toxic form of tau protein. Additional objectives include early signs of efficacy, such as measuring the vaccine's impact on key biomarkers linked to Alzheimer's progression.
To date, 24 patients have been randomly assigned to the three doses of ACI-35.030 and placebo.
Interim results showed that ACI-35 induced a robust immune response against both pTau and its aggregated form, ePHF, in all treated patients shortly after the first injection at a low or medium dose.
Levels of antibodies against pTau increased by two orders of magnitude in the two weeks after the first medium dose of ACI-35.030, AC Immune reported. Those specific for ePHF increased by one order of magnitude two weeks after the second mid-dose injection of ACI-35.030.
Following additional doses at weeks eight and 24, the levels of antibodies specific for ePHF continued to increase.
The immune response lasted over 26 weeks (around six months). Moreover, the vaccine seems to promote immunological memory, the ability of the immune system to respond more rapidly and effectively to a known threat — in this case, toxic forms of tau proteins.
"To see such a strong and lasting immune response against a self-protein in an elderly population is both an exceptional finding and an important step towards shifting the AD treatment paradigm towards earlier treatment and prevention," Pfeifer said.
Safety data showed that the vaccine was safe and well tolerated, with no vaccine-relevant safety concerns detected up to date.
Based on these data, the medium-dose group has been expanded to a total of 24 patients, and dose-escalation to the highest dose of ACI-35.030 has begun "to generate a larger dataset of safety, tolerability and immunogenicity in order to prepare for subsequent clinical steps,"  the researchers wrote.
"By developing ACI-35.030 while leveraging cutting edge tau diagnostics, we aim to deliver on the significant promise this anti-pTau vaccine has shown as a potential early intervention for AD. We look forward to … reporting additional immunogenicity data from the Phase 1b/2a trial's high-dose group," Pfeifer said.
ACI-35.030 is being developed in collaboration with Janssen Pharmaceuticals.